Hi everyone!
Today we're sharing a mini blog update to reveal our fantastic new key art for Wargroove 2! To celebrate, we're also extending the Steam Next Fest demo for 48 hours. That means you have until 6pm BST on Wednesday 28th June to download the demo, and play the updated Conquest mode and Multiplayer maps. Enjoy folks!
Key Art
This time we've teamed up with Vancouver-based artist, Justin Chan, to bring the Saffron Isles to life. A BIG thank you to Justin for creating this beautiful artwork.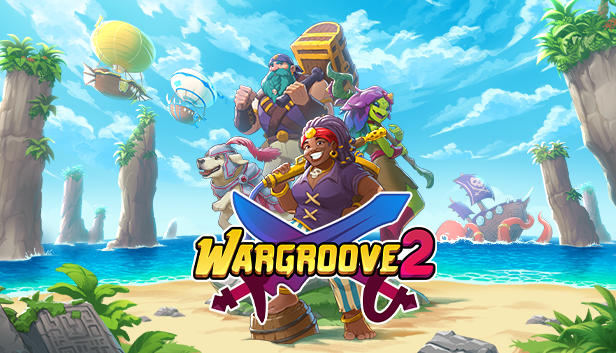 The key art sees the return of Starbound's Nuru, everyone's best boy Caesar, notorious fire-starter Nadia, as well as Wulfar in his all-new pirate get-up. Look at that hammer upgrade!
You might also spot some new unit types in the background too. More details on these later!
We hope you've been enjoying playing Wargroove 2 in Steam Next Fest. If you did get a chance to try the demo, do make sure to let us know your thoughts and feelings in the feedback thread!
Until next time!