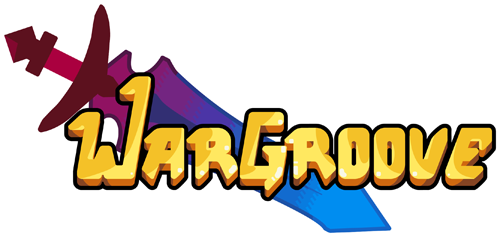 Description
Take to the battlefield with Wargroove, a turn-based strategy game for up to 4 players! Choose your Commander and wage war on battling factions, using your 'groove' to strategically sway the fight in your favour! Design and share online your very own maps, cut-scenes and campaign stories with easy-to-use editors and in-depth customisation tools!
History
Wargroove is a modern take on the simple yet deep turn-based tactical gameplay popularised in the 2000s by handheld games such as Advance Wars. As big fans of those games we were disappointed to find that nothing in this genre was available on current generation platforms and set out to fill the gap ourselves. Wargroove aims to recreate the charm and accessibility of the titles that inspired it whilst bringing modern technology into the formula. This modern focus allows for higher resolution pixel art, robust online play and deep modding capability, ultimately creating the most complete experience for Advance Wars and TBS fans.
Wargroove: Double Trouble, a free DLC, released on February 6th, 2020!
Features
Choose from one of 12+ Commanders from 4 warring factions – the Cherrystone Kingdom, Heavensong Empire, Felheim Legion, and Floran Tribes
Strategically use your Commander's unique "groove" ability to sway the battle in your favour
Battle your way through the Campaign Mode to discover the story and motivations behind each faction
Challenge your friends to local and online multiplayer skirmish modes with complete rule customisation, as well as local and online competitive and co-op play
Design and share online your own complex series of battlefields, with branching story paths using easy to master in-game map and campaign editors
Learn more about each character you encounter through a trial of boisterous bouts in Arcade mode, fighting 5 different opponents in quick succession
Outwit the enemy in Puzzle mode, using your strategic skills to complete tricky challenges in just ONE turn
Discover the history and lore of the world of Wargroove and its inhabitants in the Codex, as well as handy strategy tips and rules for use in battle
Seek out hidden in-game content and unlockables – old school style!
Playable in English, German, Spanish, French, Italian, Brazilian Portuguese, Russian, Japanese, Simplified Chinese, and Traditional Chinese!
---
Videos
Double Trouble DLC Trailer: YouTube
Release Announcement Cinematic: YouTube
Gameplay Trailer: YouTube
Announcement Trailer: YouTube
Live Wargroove Demo @ PC Gaming Show: YouTube
---
---
---
---