All Hands On Deck
posted on
Hi everyone, I'm Katy (aka Superconsole), Chucklefish's recent Marketing & Community recruit! I've been here around 2 months now, so you may have already seen me in our Wargroove Discord channel or on the forums, probably talking about chickens.
Today we're going to be showing off naval combat! First of all, here are the Aquanauts.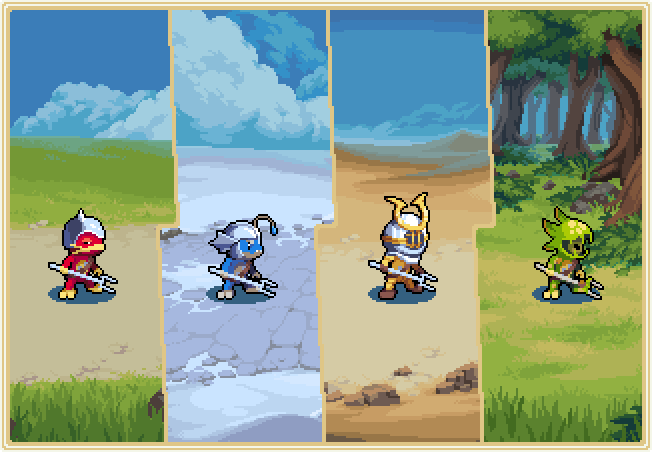 Aquanauts can capture structures in water and on land. But even armed with bidents (that's right bidents, not tridents), these little guys had better look out for nearby Warships…!
Warships are the most powerful naval unit in the game. They have a long range, so are also effective at attacking land units. But they're not unstoppable, as Warships can also be strategically countered by air units and Turtles. So in order to defend your Warship, you had better get that Harpoon Ship ready to stop them!
Although naval units predominately travel by sea, they are also able to move quickly through ocean tiles, and slowly through reef tiles. All naval units can also travel under bridges.
You can mix up your water-based campaign using these tiles in the map editor to see how they change your gameplay, and then add in decorations such as shipwrecks, rocks and reeds.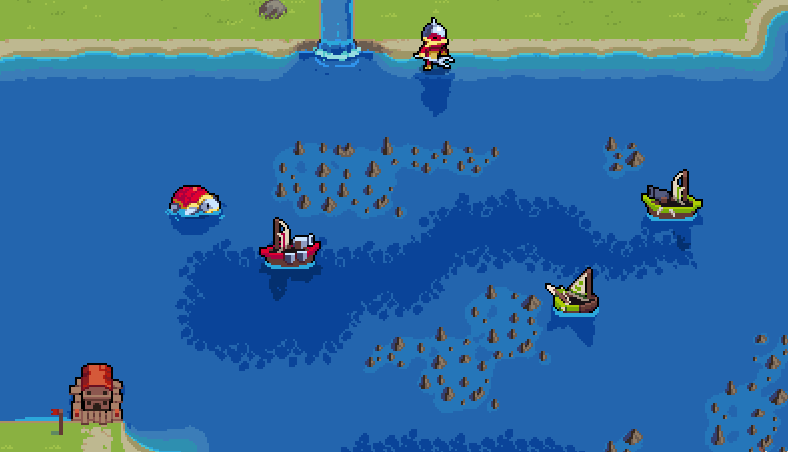 Thanks for stopping by and check back soon for more updates. Bye!
—
While you're here, feel free to post any feedback on our forums or the Wargroove subreddit!
Follow us on Twitter and join us on our Wargroove Discord channel to keep up with the latest news or check out our official wiki!