Commander Spotlight – Mercia
posted on
Hey everyone! I'm Jay from Chucklefish, and I'm excited to be kicking off the Wargroove development blog! It's going to be a fun journey, and we're excited for fans to be able to see what we're working on from behind the scenes.
The Commanders are at the heart of Wargroove – a cast of exciting and energetic characters who each have their own distinct personalities and motivations. As well as acting as your avatars in-game, your Commanders will also be able to fight alongside your army as powerful units on the field. Be careful though, for if they fall, the battle is lost! Here's a look at the first of our Commanders.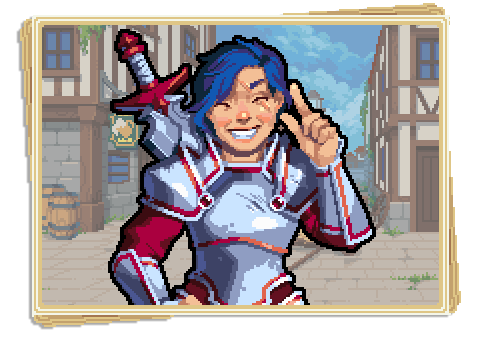 Queen Mercia is the young daughter of King Mercival II, the legendary and beloved ruler of the Cherrystone Kingdom. She is well-meaning, but inexperienced in the matters of diplomacy. Much more comfortable on the battlefield than on the throne, she hopes she can use her energetic and fearless spirit to rule the country she has now inherited, and gain the respect of those around her.
In battle, Mercia charges in with her mighty greatsword. It probably isn't a great idea to underestimate her based on her friendly demeanour…
If you haven't already, follow Wargroove on Twitter! Until next time, have a fun week!
Post your comments on the forums!