Big Chonk Caesar
posted on
Oh lawd, he comin'!
I'm so happy to finally share with you this adorable Caesar plush!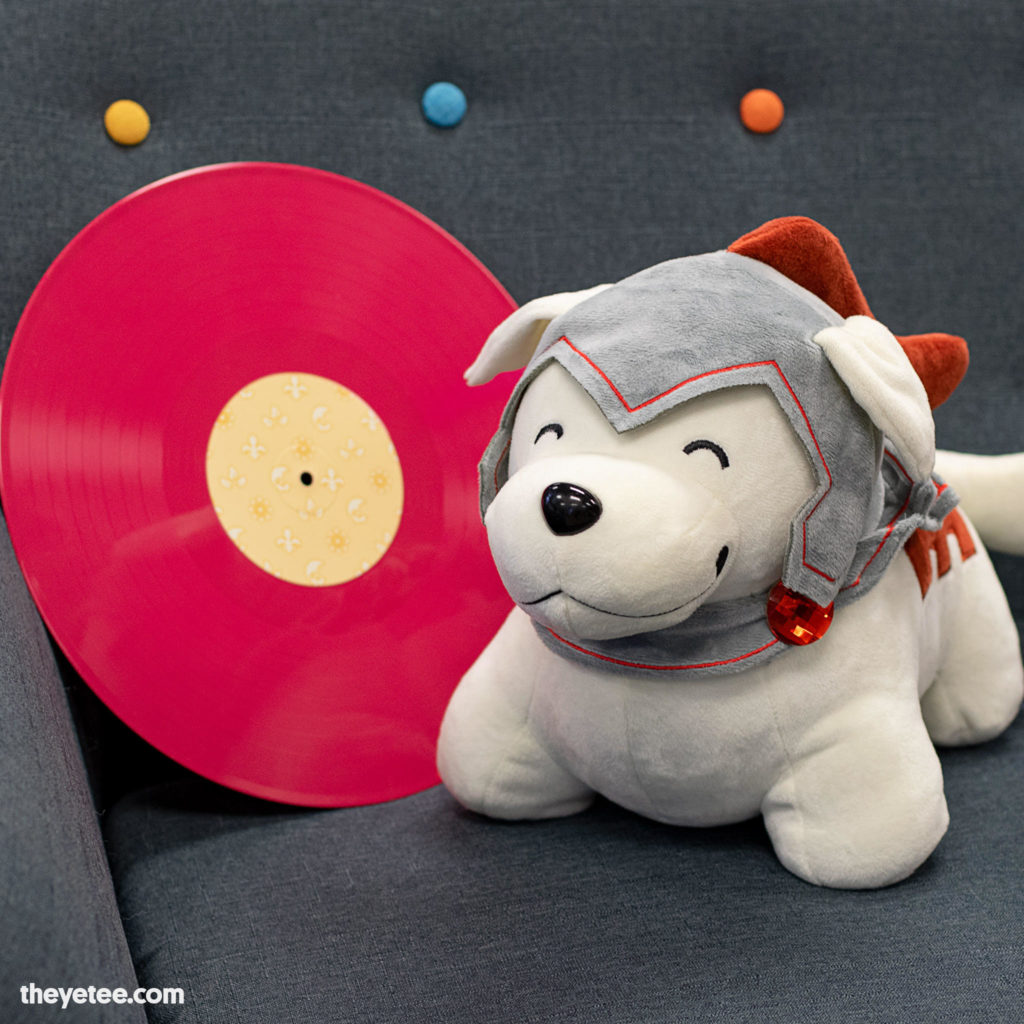 (Wargroove vinyl for scale – sold separately via Yetee Records & Boss Battle Records)
I've been working with The Yetee on this very good boy for some months now. The idea to make a plush Caesar has been floating around since the early days of Wargroove development, and it was a pleasure to bring him to life with the Yetee's talented designers and all their plush expertise.
We went through a few iterations until he was just right, consulting the development team here at Chucklefish all the way through. We frequently referred to photos of the dog breed that Caesar is based on, which, if you're a Caesar fan you'll undoubtedly know is a Great Pyrenees. The trickiest parts were the ears and the expression, we wanted him to be as cute as can be so, in the end, we went for Caesar's happy expression which you see when he wins a battle (or when it's dinner time).
Our Caesar Plush is available to purchase right now on The Yetee store for $26, and ships worldwide from the US.
I hope you all enjoy this huggable pup as much as we do!