Caesar Goes Global in free TINY METAL: FULL METAL RUMBLE DLC!
posted on
Caesar Em'barks on a new mission in TINY METAL: FULL METAL RUMBLE
We're excited to be teaming up with the team at Japan-based studio, Area 35, on a brand new free DLC campaign for strategy title TINY METAL: FULL METAL RUMBLE, featuring Wargroove's majestic armoured dog Commander, Caesar!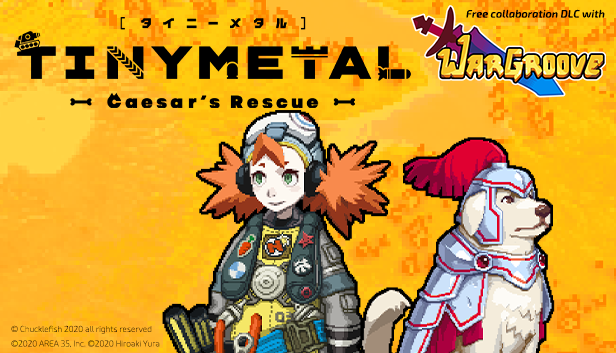 As big fans of turn-based tactics and the awesome games that Area 35 make, adding Caesar to the TINY METAL ranks feels like a match made in Heavensong.
You won't be waiting long either – TINY METAL: FULL METAL RUMBLE – Caesar's Rescue DLC is available for *FREE* on Nintendo Switch and PC tomorrow (Thursday March 12th, 2020)!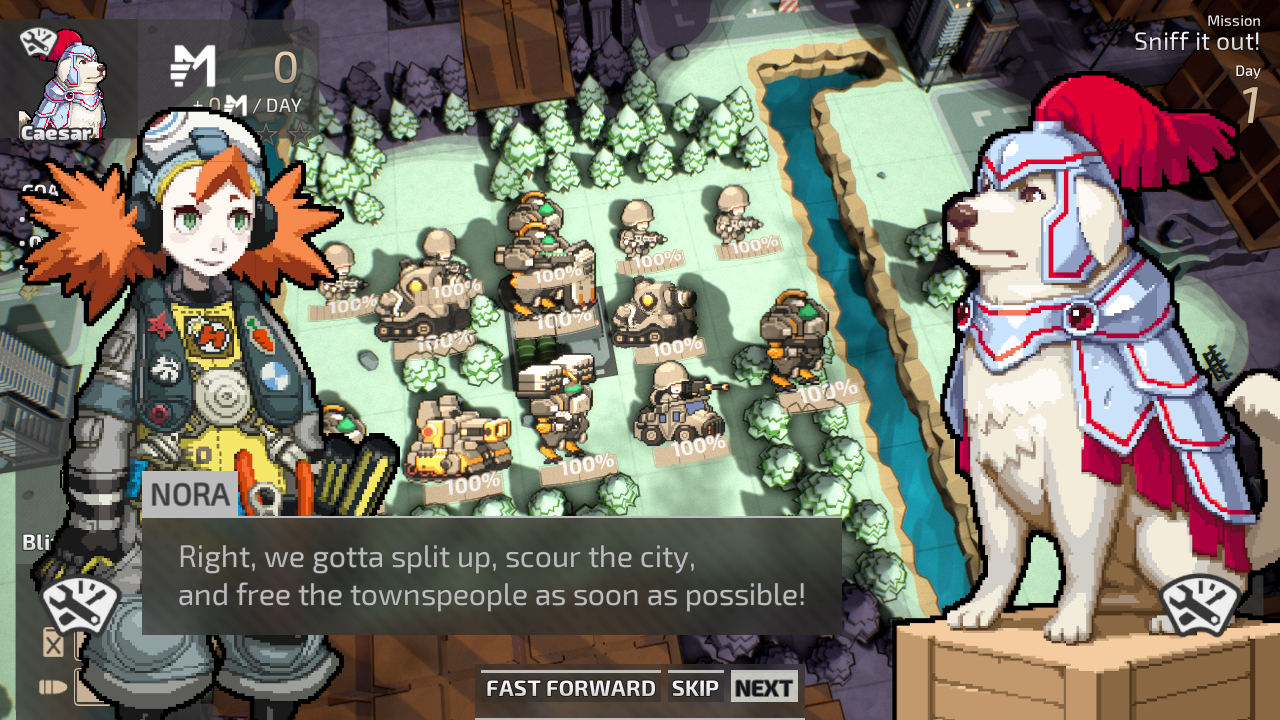 Featuring:
TINY METAL's very own Nora must team up with everyone's favourite magnificent and majestic canine Commander in order to save the world, in a brand-new DLC campaign

Outmanoeuvre enemies to help Caesar get back home to the Kingdom of Cherrystone

Caesar brings a brand-new pixel art visuals in signature Wargroove style to the characters of TINY METAL: FULL METAL RUMBLE as pixelation spreads across the globe

Players of the DLC campaign will be given an initial set of units which will be used throughout all 5 DLC chapters. Use survivalist tactics and Caesar's inspiring nature to ensure as many units as possible make it through to the very end!
Find out more: http://tinymetal.com/