Community Maps Spotlight #2!
posted on
Hello again everyone!
It's time to see what you've all been up to with another Community Maps Spotlight! Let's get straight to it…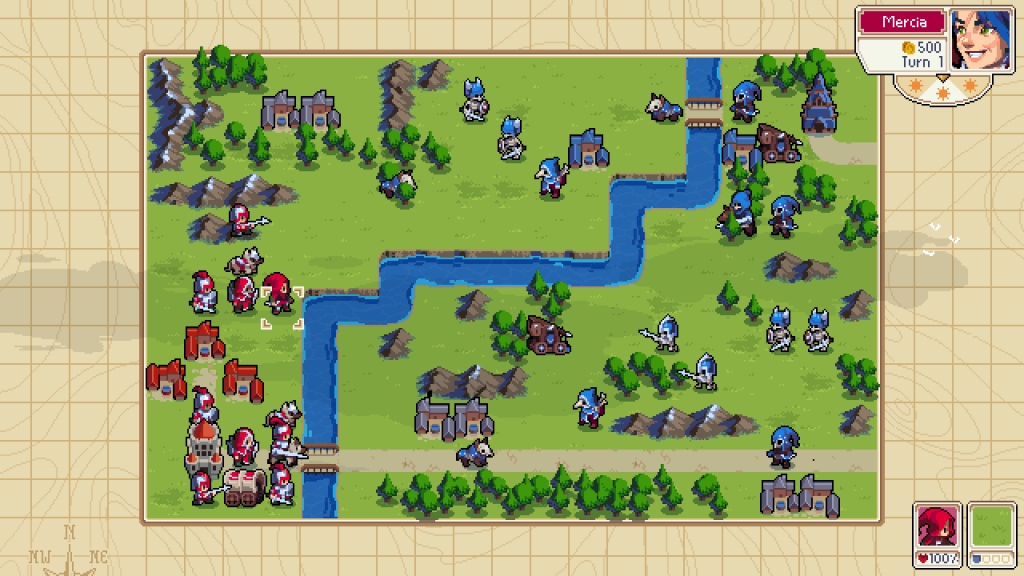 1.  Advance Wars Mission 1: It's War by Fabian – Code: DP8VZ9ZU
It was bound to happen, wasn't it? Fabian's map is a fantastic recreation of the first introductory mission from Advance Wars' Campaign mode. A fair warning though – although this opening map may have been fairly easy in Advance Wars, this version of the map in Wargroove can certainly be a challenge! Make sure to make good and regular use of your Alchemist's healing powers in order to cut your way through Felheim's forces.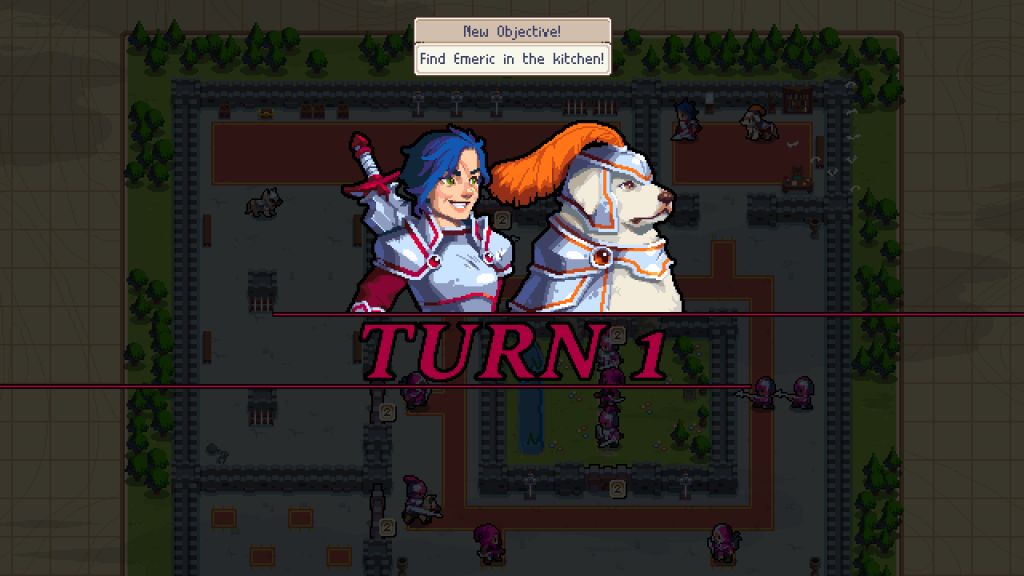 2.  In Love and War – A Valentine's Day Campaign v2 by Jeff – Code: 5ZUZMR65
Here's a fun romance-themed campaign to get stuck into – Jeff's campaign consists of 7 consecutive maps, each with unique objectives, the first of which is fighting your way through to the kitchen to find Emeric making omelets! Mercia will also find herself in a difficult situation with different Commanders fighting for her affection. But who will she pick? The choice is yours!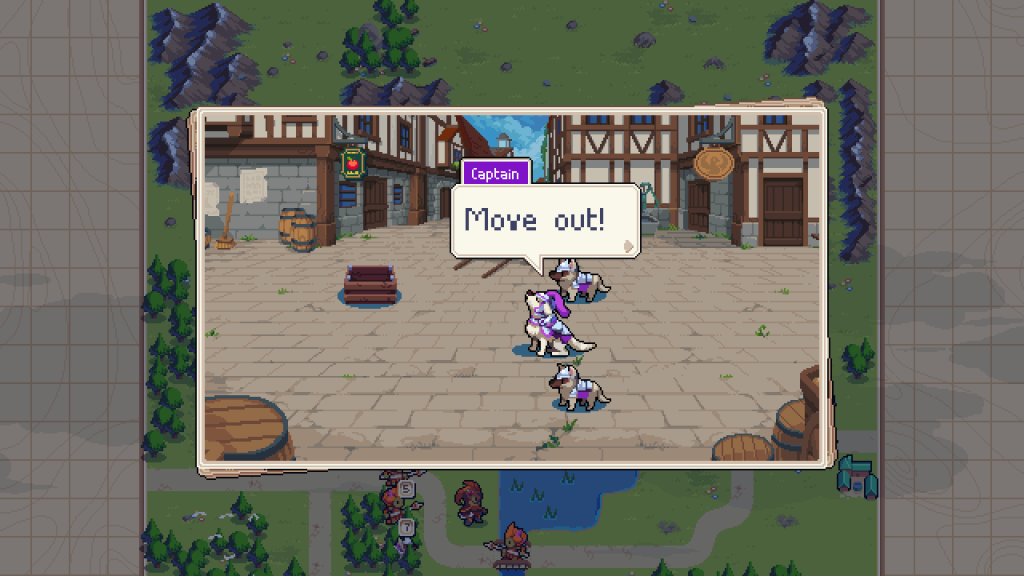 3.  Dogs of War by Terrkas – Code:  J5PRQW35
If you're looking for a dog-themed challenge Terrka's puzzle map is definitely worth a look, featuring a cute cut-scene to set the stage too. Caesar and his troop of battlepups are engaged in a battle for bones and bellyrubs, so you'll need to keep your wits about you and utilise Caesar's charged Inspire groove to defeat the Floran troops in just one turn.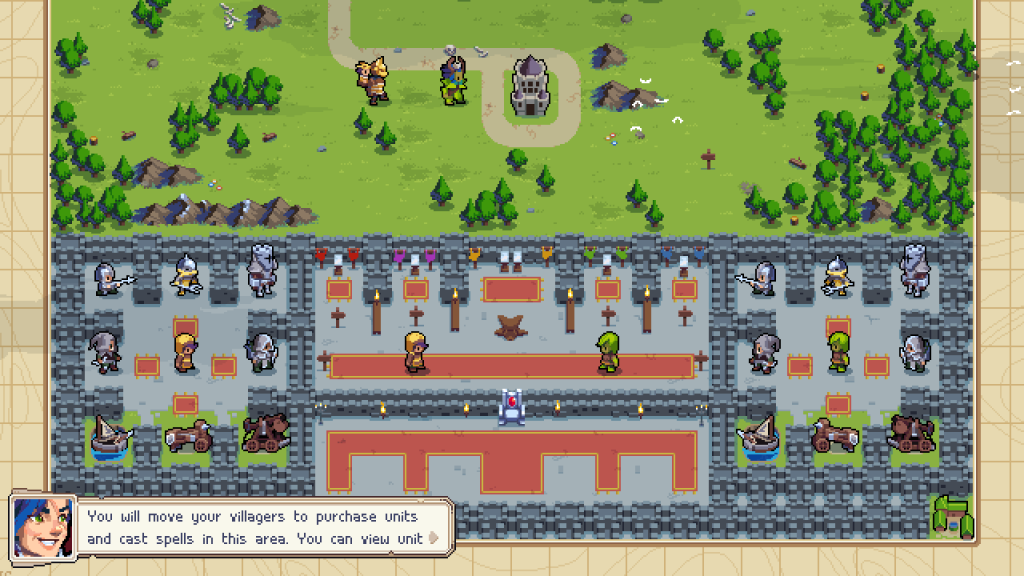 4.  Dustin's Co-Op Tower Defense v5 by Dustin – D8JYWXJV
Now this is certainly one of the most complex and inventive 2 player co-op scenario maps we've come across. Dustin's Co-Op Tower Defense sees you face off against 10 waves of enemies spawning at the top of the map, in order to defend your castle from imminent attack as they travel down the main road. Moving your Villagers will purchase units and cast spells, and you'll also spot Mana Crystals starting to appear at the bottom of your castle keep – once you have 10 crystals you'll be able to move your Villager to cast a spell.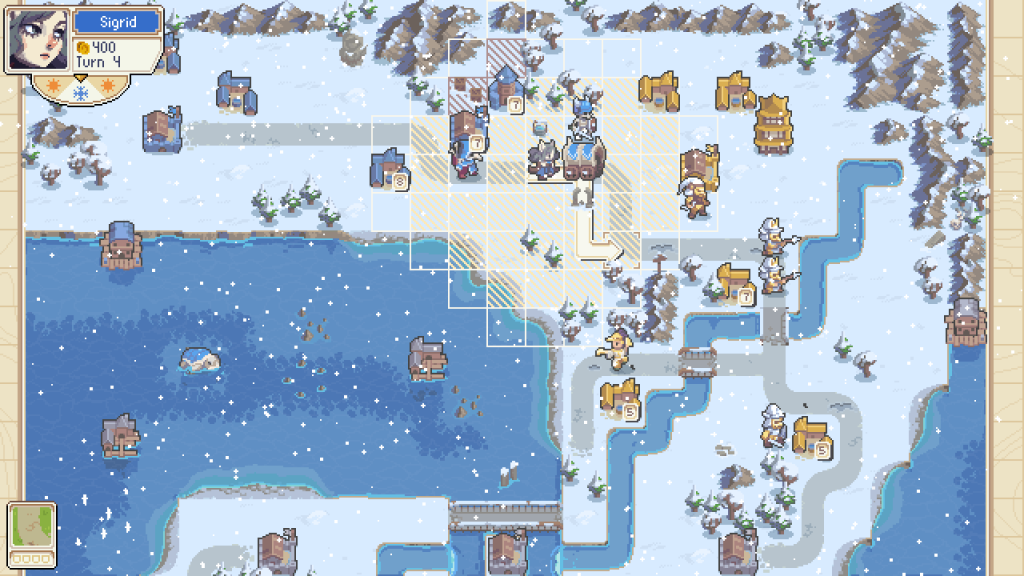 5.  Arctic Pass by [LuBu]VooDooZulu – PVEF24KB
We're a big fan of co-op map creations, and this Winter wonderland of a 2v2 map is really nicely done. It has a nice mix of land and naval combat options, and the map design itself looks especially pretty once the snow starts coming down. Grab a few friends, jump in a Wagon and prepare to race for the middle Barracks with this one.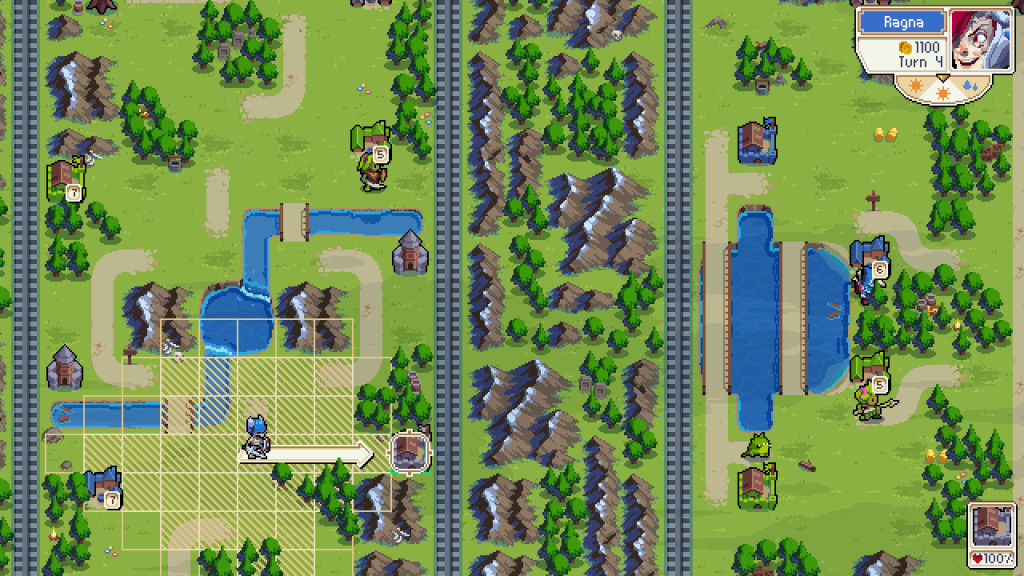 6.  Triple Trouble by Of Monsters and Ken – WUJTWQ48
We'll finish this Highlights post with a really interesting concept. Of Monsters and Ken (who we shouted out last time with their Capture the Flag scenario), has created a clever 2 player scenario map featuring 3 lanes, and 1 joint wallet. To win you'll need to keep an eye on all lanes and aim for a Stronghold takedown. It's also currently in our Featured section on the Content Browser, so make sure to give it a go!
Before we leave you to get downloading ready for the weekend, a quick heads up that we recently summarised on the Wargroove subreddit our plans for an upcoming quality-of-life / community feedback patch for Wargroove. While the release date for this is currently TBC, we wanted to give you all a heads-up on what we'd be addressing and the features we're adding to the game.
Until next time!