Double Trouble now available on PS4! Crossplay Time *airhorn.wav*
posted on
Hi everyone,
We've got some exciting news to share – our *free* content update Wargroove Double Trouble, is now available on PlayStation 4! All you'll have to do is hit the download button on the main menu and it's all yours! Free!
This also means that crossplay with PlayStation 4 is coming to Wargroove! PlayStation players will be able to join their friends on Nintendo Switch, Xbox, and PC and as well as share their maps and campaigns. Including DLC maps!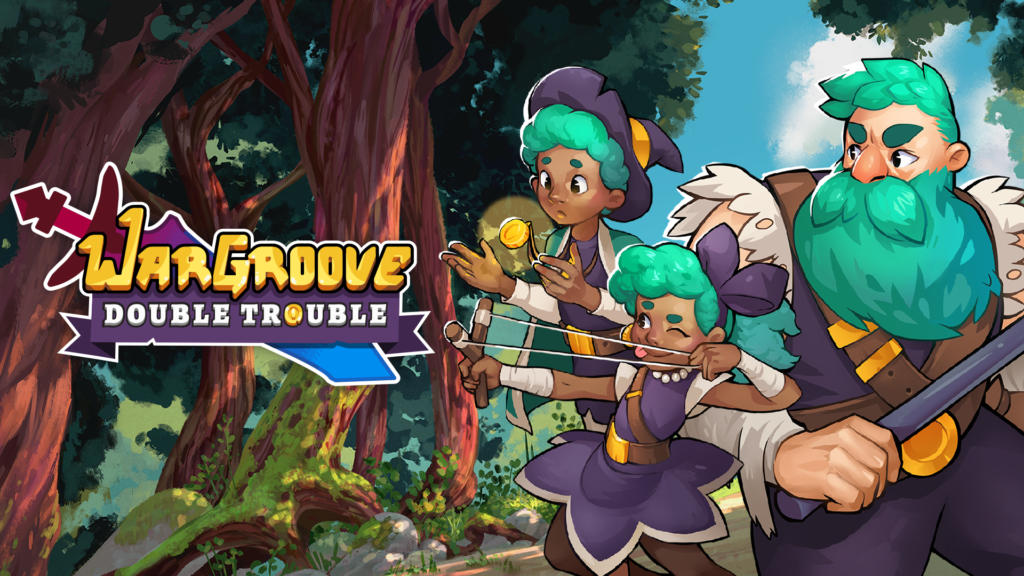 We're extremely excited to be able to bring all our players together! With this update anyone with the game can play with their friends – regardless of system.
Don't forget that the Wargroove Deluxe Edition physical is available now for PS4 and Nintendo Switch. The Deluxe Edition includes a physical cart/disc copy of the game, a downloadable version of the Wargroove soundtrack by Phonetic Hero and Boss Battle Records, a Commander sprite sticker sheet, a poster map of Aurania (Outlaw version!), a mini Strategy Manual with stats and tips on all units (available in English, French, Italian, German & Spanish) as well as a reversible coversheet!
That's it for now folks. Keep following for news about Wargroove in general on Twitter, Discord, and the Wargroove subreddit!
Till next time!