Holy Smokes!
posted on
Hey everyone, we're back!
We had an amazing week at EGX showing off Wargroove: Double Trouble to the public for the very first time. Along the way we gathered some feedback, got to meet some amazing members of our community and genuinely had a brilliant experience sharing what's in store for the DLC.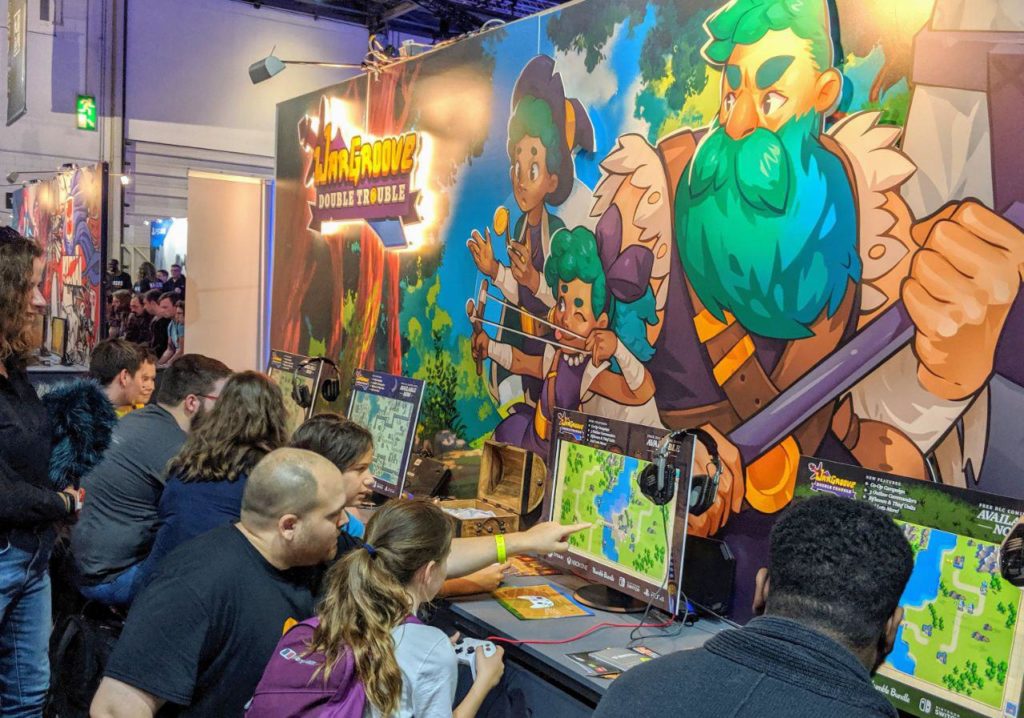 We're also incredibly excited that PS4 and Switch versions of the Wargroove Deluxe Edition physical copies will be hitting stores globally tomorrow, so make sure to check out retailers such as Amazon, GAME, GameStop, JB Hi Fi, Micromania, ShopTo, fnac, MediaMarkt, Argos and more!
The Deluxe Edition includes a load of free goodies, such as a downloadable version of the Wargroove soundtrack by Phonetic Hero and Boss Battle Records, a Commander sprite sticker sheet, a poster map of Aurania (Outlaw version!), a mini strategy manual with stats and tips on all units (available in English, French, Italian, German & Spanish) as well as a reversible coversheet!
This will be our very first in-house game to get physical release and wouldn't have happened without the amazing support we received for the game's digital launch, so thank you from all the team here for getting us to this amazing milestone.
But enough about that – let's get into the Commander Spotlight!
As you may have seen earlier this month, we revealed more info on what's coming with the free Double Trouble DLC, including the new Outlaw Commander, Vesper!
Sly, deceitful and abrasive, Vesper certainly makes an impression – this notorious criminal is capable of conjuring a demonic smoke beast with just a whip and a flourish. A real bête noire, n'est-ce pas?
Vesper is the main antagonist in our brand new co-op story campaign. Fresh from kidnapping someone close to Wulfar and the twins, Vesper demands a hefty ransom for their return. Wulfar, Errol and Orla must raid the Imperial Palace of Heavensong, The Stone Mountain Fort of Felheim, The Celandine Vault of Cherrystone and the Floran's Iron Root reserves… It's a heist, for all the gold in Aurania!
Vesper's groove 'Smoke Shroud' sees her shrouding an area of the map in thick, magical smoke. Units within this area cannot be targeted or counter-attacked for one turn.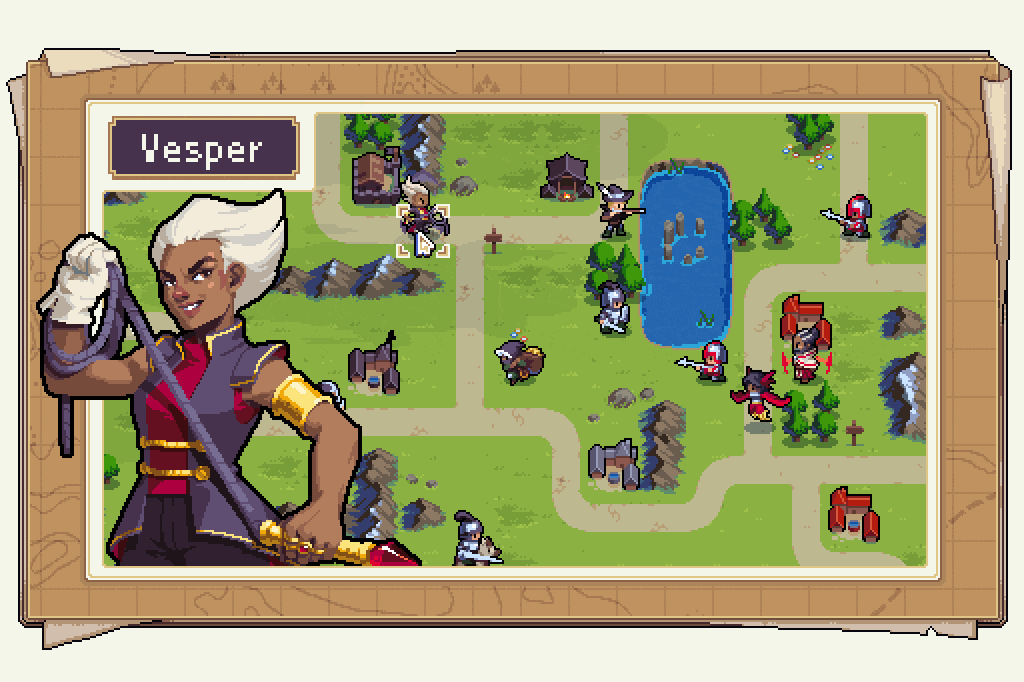 Vesper's Smoke Shroud has a slow charge speed, but is immensely powerful if placed correctly. When using it in the thick of battle, players should seek to gain an additional first attack advantage.
That's all we have to share for now, we will be streaming a first look at Double Trouble's map editor on Wednesday via the ChucklefishLive Twitch channel, so make sure to follow us there for a notification when we go live. You can also follow updates about Wargroove: Double Trouble and Wargroove in general on Twitter, our forums, the Wargroove subreddit, and the wiki!
Until next time!