Community Maps Spotlight #1!
posted on
Hello everyone! Can you believe it was just 1 week ago that Wargroove launched? Since then we've been completely blown away by the positive reaction and amazing custom content that you've all been coming up with. So today we're going to highlight some of our favourite community-made creations, some of which feature epic cut-scenes and branching campaigns, others strategically sound with clever use of rules and some just plain old silly fun.
Before we start, don't forget that you can enter your awesome maps into a competition to win a Nintendo Switch, 2x tickets to EGX Rezzed and a bundle of Wargroove merchandise (incl. a signed vinyl), which is currently being held by Nintendo Life. The competition is open globally, and closes midnight GMT on Thursday February 14th, so get in there quick!
Right, on it with the list!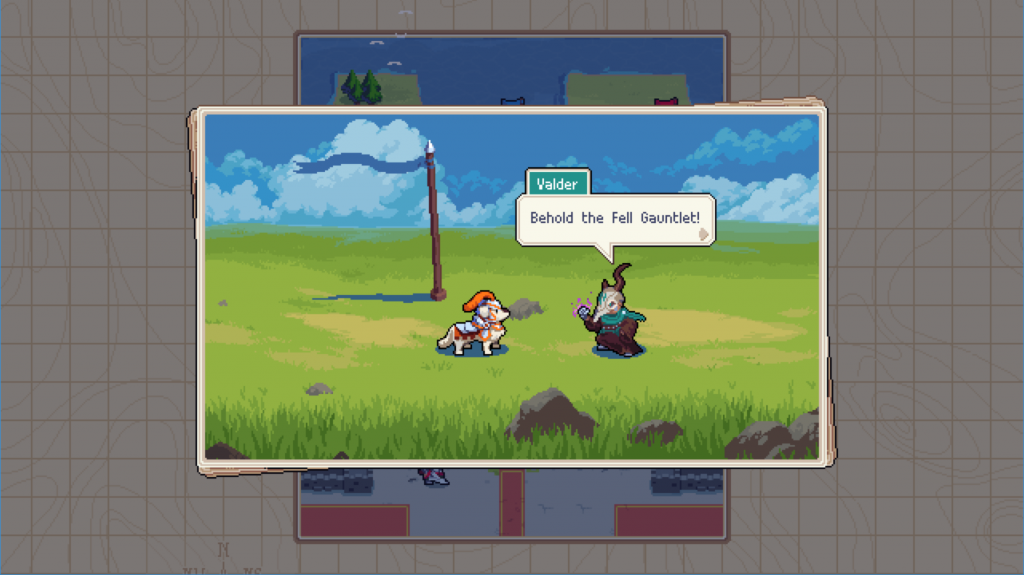 1. Patsgroove by Caesar – Code: H48BVDRY
Patsgroove is an adorable branching campaign created by user Caesar in just one night. The story sees you following Caesar in his quest for pets from various other Commanders. It uses a clever question and answer mechanic to a very cute effect, and also features a shocking scene exposing the truth behind Tenri's broken vase…
2. Twisting Rift by Siv – Code: Q85FCS86
If you're looking for a fun free-for-all 2 player map to get stuck into, this one that was made by Twitch streamer SivHD and his chat is worth checking out. It features an awesome swirling island design, and just one lone Tower in the centre which is sure to cause some chaos. You should also download another of Siv's creations, Oasis Ruins (Code: LH5CRDVH), which is a rather pretty desert 1v1 map.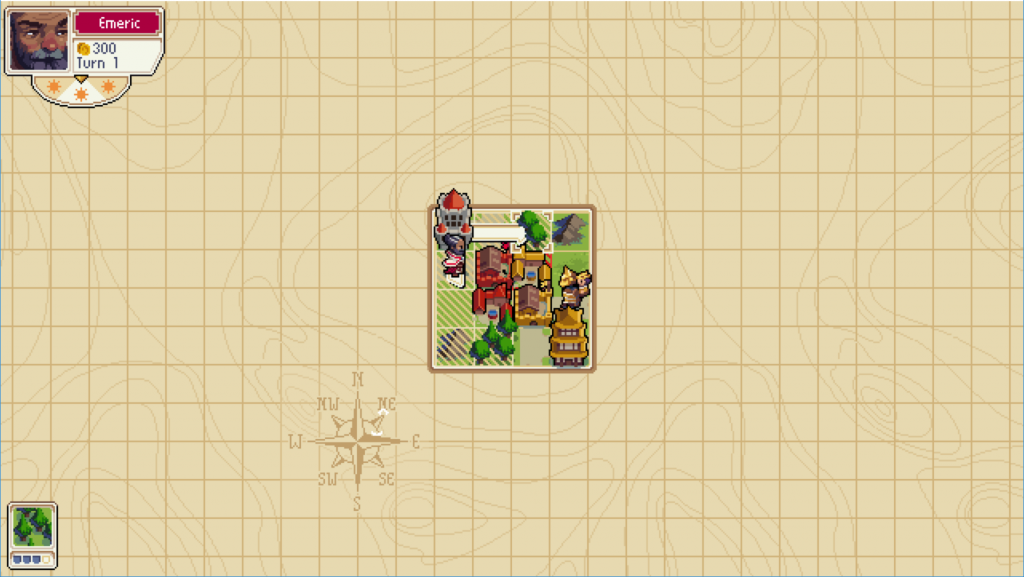 3. World's Tiniest Wargroove Map by Valdyr – Code: HGY22KA3
They say the best things come in small packages, and this skirmish map certainly fits the bill! You might think that Player 1 would generally have the advantage on this one, but from what we've played the second Player can also reign victorious depending on what moves are made. Perfect for short tactical bouts!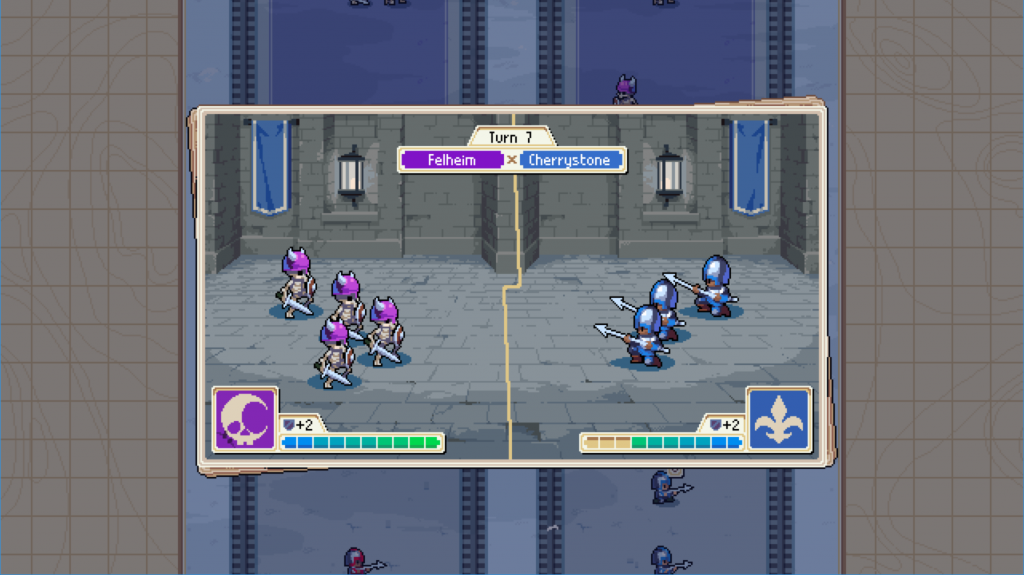 4. Simple Defense v2 by Sicilica – Code: 9GFKQJ9H
If you're looking to take down waves of enemies in a horde attack mode, look no further than this fun little competitive scenario. Your objective is to outlive your opponent, but it won't be easy – each time you kill a unit, it will respawn on your opponent's lane. However, if you go too aggressive and let your own unit die, it will come back to haunt you! If you push your units to the top of your lane, you'll be able to hurl them directly at your opponent. Different types of enemy units will become available as you progress through each wave, so make sure to keep an eye at the bottom for what unit is coming up next!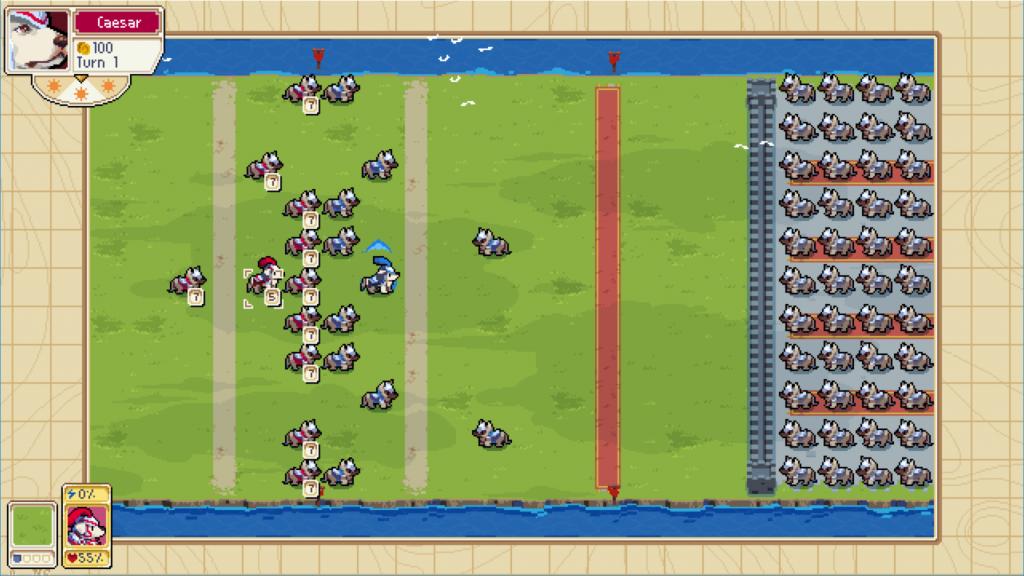 5. Puppy Bowl LIII 1 v AI by Jed – Code: EMRFN3K3
As a Brit I have a pretty limited understanding of American Football, but one thing I now know for certain is that every Super Bowl should feature dogs as the players on the field. Jed's map sees you leading Caesar and his dog squad to victory against the AI, challenging you to get across the endzone to win. My personal favourite touch of this map is the adorable group of puppy spectators on the side.

6. Capture The Flag by Of Monsters and Ken – Code: FCC6ZECY
Another clever scenario map here, this one using custom rules to create a 'capture the flag' mechanic. By sending a non-Commander unit to the highlighted enemy flag zone, your unit will be changed into a villager in order to capture your opponent's flag. You'll then need to bring your villager back to your base to win. However, skirmish rules still apply, so you'll need to watch out for any attacks on your Commander or Stronghold too.
There's plenty more excellent examples of creative custom content on Wargroove's servers for you to browse through, including some awesome recreations of classic Advance Wars and Fire Emblem maps, and even a few Pokemon and Stardew Valley designs! If you're looking for somewhere to share your map online, feel free to post it on our Wargroove subreddit using the Maps flair – we can't wait to see what else you come up with this month.
See ya next time.