Community Maps Spotlight #12
posted on
Happy Friday everyone!
Another exciting week for Wargroove! Players were finally able to start testing the much-awaited Modding Beta. We'll be testing it for a bit in the beta branch to ensure there are no issues, so feel free to opt in if you're curious and want to make some custom content!
For all the details be sure to check out the recent modding beta blog post.
Onto the maps!! We've got some good ones this week!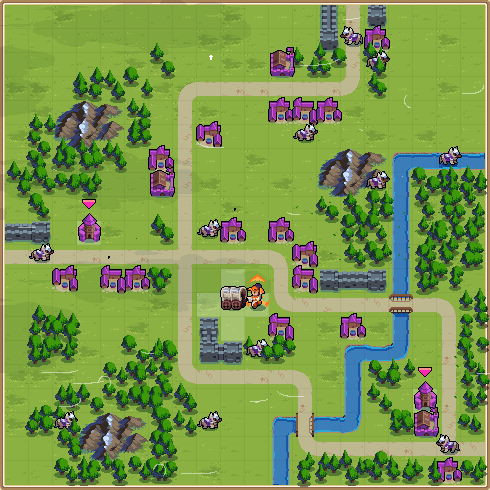 1. Tenri the Dog Catcher by Xer – Code: JKSUW373
In this unconventional battle players use Tenri's groove to move a wagon and pickup stray dogs. After rounding dogs up they must be placed in a safe tower. This map uses some really creative groove mechanics and unit positioning – and who doesn't love more dogs!!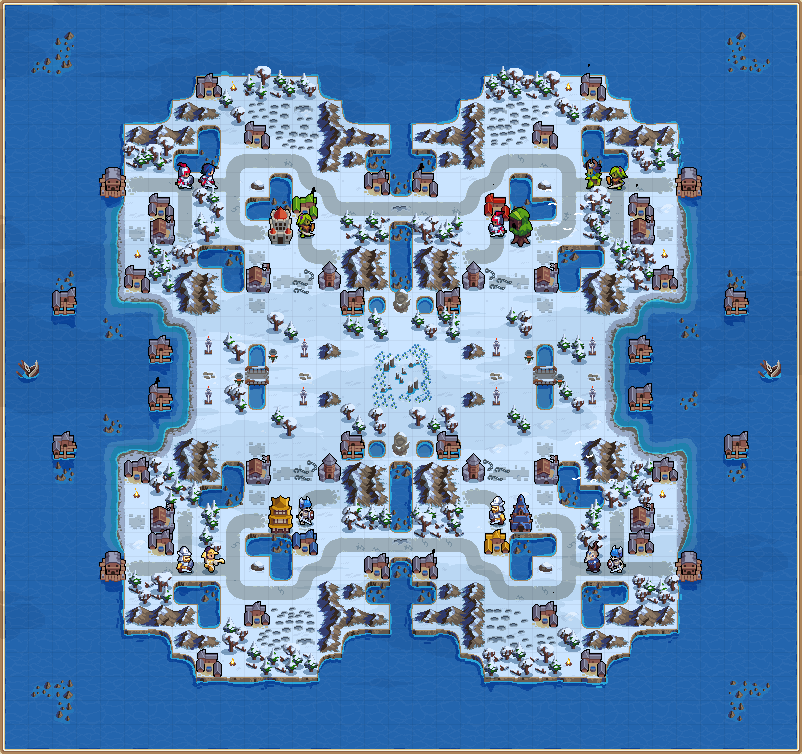 2. The Island 1.4 by Val-Vador – Code: UZZTZ9B4
The Island is a map designed for 2v2 team play. It has a mix of air, land, and naval resources – so players must work together to coordinate against their opponents team!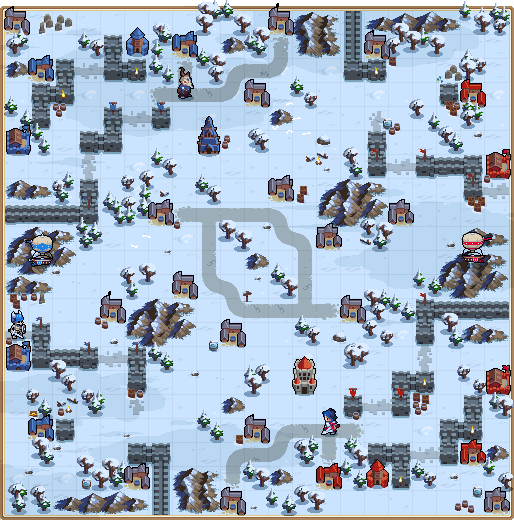 3. Alpine Assault by bengui – Code: L9NE4XKS
Another symmetrical map – this one is called Alpine Assault and designed for 1v1. It requires a players recruit a variety of units in order to effectively take control of the map.
Finally, our Community Choice Award winner, as voted by players on the Wargroove subreddit:
Community Choice Award: TinyGroove Campaign v7 by 'Derek' – Code: ASJMUHB7
TinyGroove is an entire campaign, where the maps get increasingly larger as you progress as Dark Mercia in an alternate version of Aurania. Initially maps start off quite small! The campaign developer has published seven updates so far, and maintains a wiki to outline all the details and changes made to it! There are dozens of super detailed maps to play, side quests, unit upgrades, 15 commanders to recruit, and 30 unique achievements – this one can really take up some play time!
We'd featured this campaign a few months ago in Community Spotlight #8, but there's been some big improvements since then! If you enjoyed it before you might want to give the newest version a look!
That's it for today. If you're making maps this weekend, make sure to submit your designs on this thread via the Wargroove subreddit for the chance to be crowned the Community Choice Award winner next time! For the next spotlight we're asking for community made maps which have been modded using the creation tools in the new beta. Even if you're not playing the beta, it'll be a great way to see some new content players have created and injected into the game – don't forget to upvote your favorite!
Have a great weekend!