Community Maps Spotlight #34
posted on
G'day folks! Lovely to see you all again!
Before we dig into today's entries, a few of our highlights from the last spotlight have received updates!
* Varis Alpha's Wargroove remixes got remastered and released as an EP which you can check out here!
* Whargarbl's map "In Memoriam" got updated to version 1.2, which you can access with the code: LBZ47JMF
* Xmo5's "Cloak and Dagger" also got a revision, and now is version 1.3.1, which you can grab using: JCYK78CT
With those updates out of the way, let's get to the new highlights!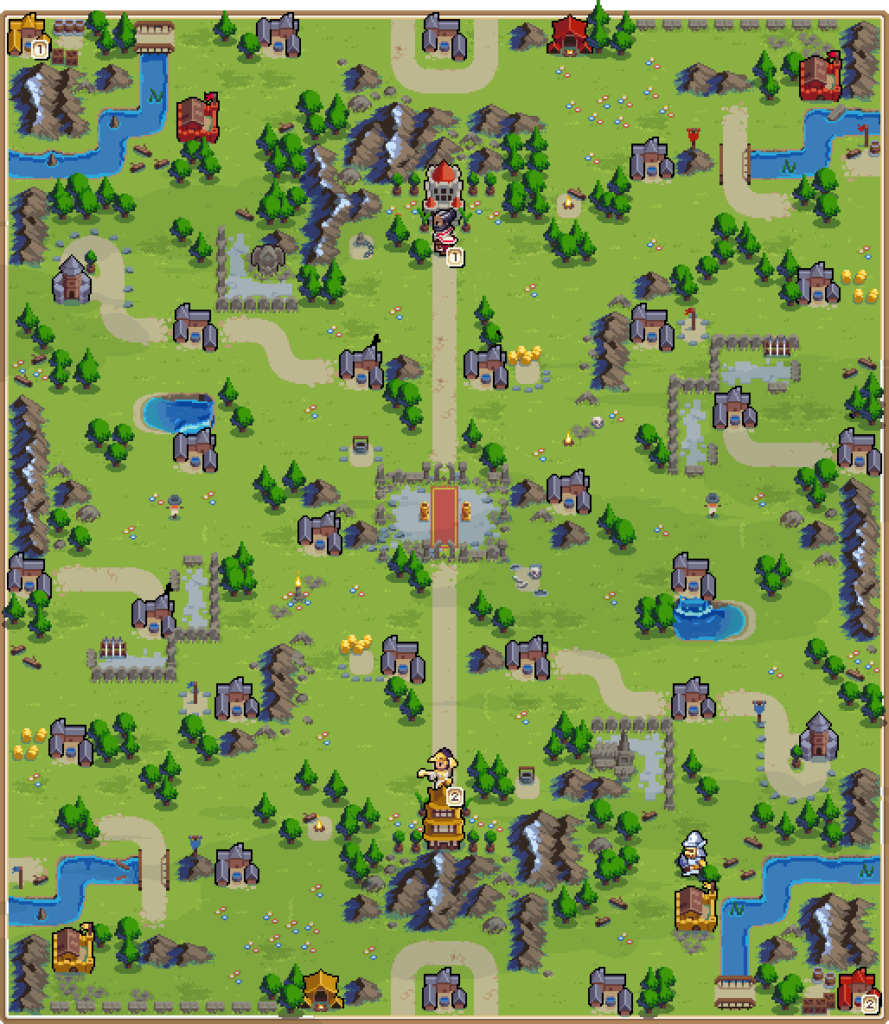 1. Alésia v1.0 by Kokoado – Code: N9QH67JT
Due to the distance from the barracks to the front lines, this map rewards players who are adept at planning ahead. You'll want to make sure you have some strong anti-air presence if you see your opponent recruit a dragon, since both Strongholds are sitting on roads and are thus very vulnerable to critical strikes from the flying behemoths.
2. Mt. Hothead by Saltmæster- Code: 67UETSTU
This two-player co-op map puts players in a disadvantageous position as the AI moves quickly to surround and close in on you. Do you attempt to rush the enemy Strongholds? Or do you capture as many villages as you can and attempt to outlast your foes in a war of attrition? I found this an enjoyable challenge where I was nearly toppled on more than one occasion.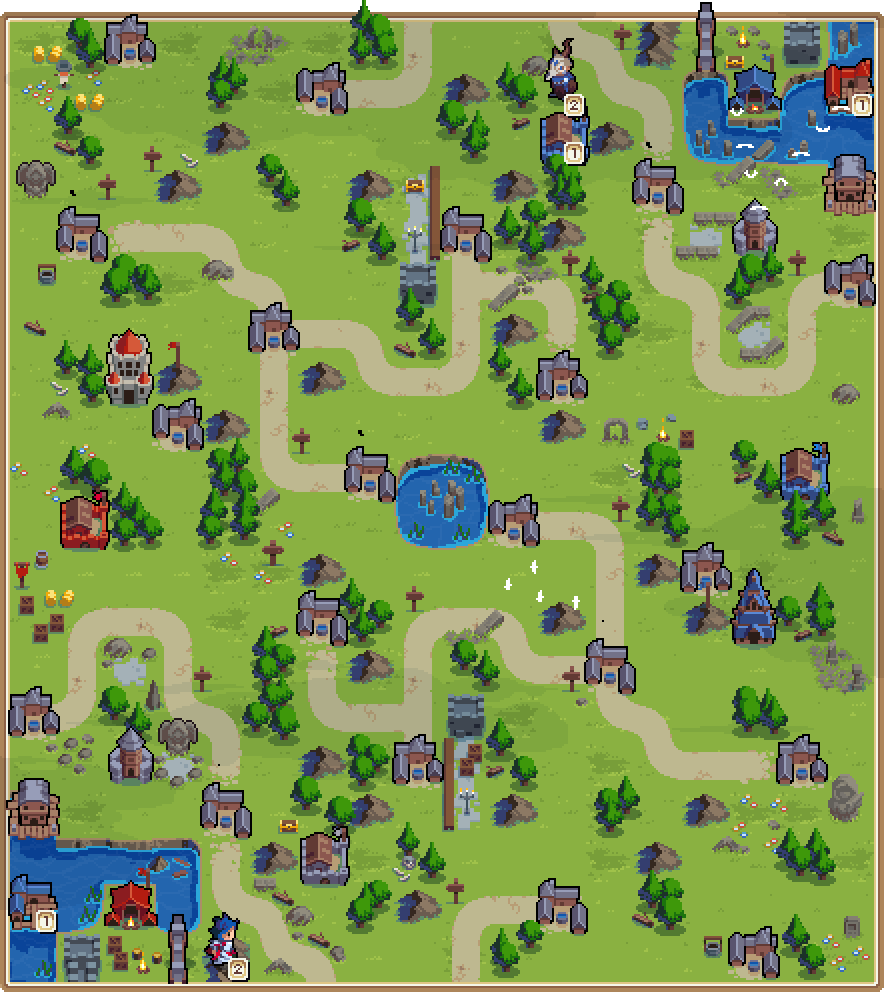 3. Auranian Labyrinth 1.4 by Xmo5 – Code: 3K5NEMZZ
This is a a competitive map that's been around in some form or another for a quite a long time. Because Xmo5 is so ingrained in the competitive scene, they've tweaked and adjusted this level as the competitive meta has shifted. This is the latest iteration of an already great map, so I felt it was high time to shine a light on it here. Give it a go!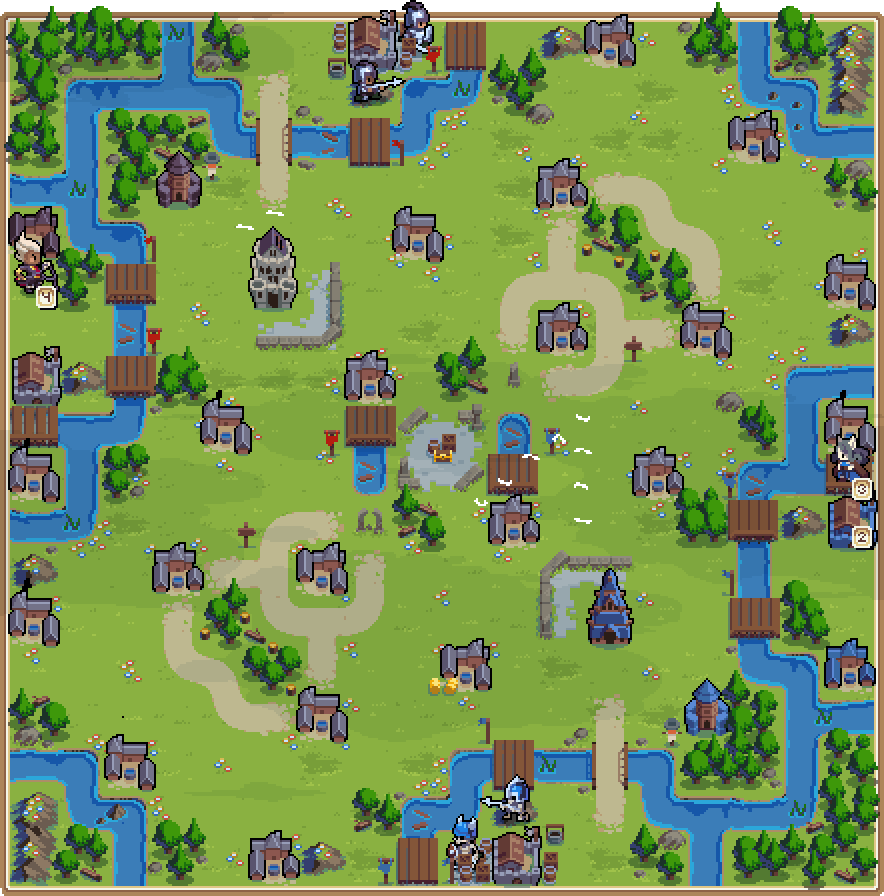 4. Beetle's Brooks v2.72 by justyoureventualruler – Code: XXLFV6PJ
This map's creator has firmly established themself as someone to watch, with this being their third feature in just four months. This time around they've attempted to make this map with competitive play firmly in mind, and it shows. There's plenty of resources to contend for, and with the mountains and rivers surrounding your barracks, you'll need to factor in the travel time of your units as you pick your recruits.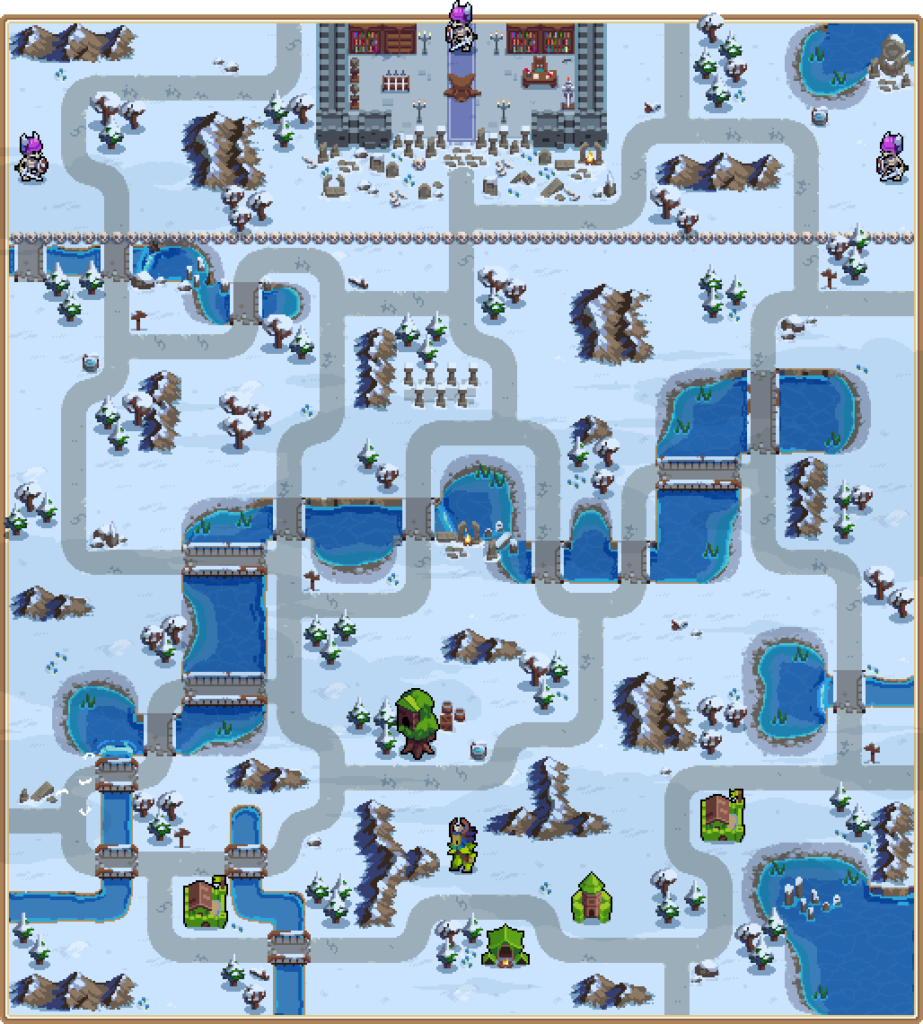 Bonus Dev-made Map – Face the Horde: Rivers of Ruin by Armagon – Code: 52J8J2AN
This is a new single-player entry in my "Face the Horde" series. For those of you who've missed them in the past, this is ultimately an endless defence map where you need to last as long as you possibly can, with the bulk of your income coming from killing enemy units. The rivers provide some precious choke points to funnel the enemy through, but can also make it hard for you to push forward if you don't plan your actions carefully. How many turns can you last?
That's all for todays entries!
If you've made something Wargroove-related that you think deserves to be featured here, you should share it on the Wargroove Discord in the Creative channels! I regularly check those channels for cool stuff to feature, so that's your best bet for ensuring I'll see your work. I'll be back with more highlights next month, so until then you lovely folks stay safe and take care of yourselves!