Community Maps Spotlight #39
posted on
Hey y'all! I can scarcely believe it's December already, this past year has really gone by in a flash! Looking back on the last twelve months, the Wargroove community has consistently impressed me with the quality and variety of their creations; it can be really tough to pick which to shine a light on sometimes! With that said, here I present to you the final spotlight for 2021. Let's get to it!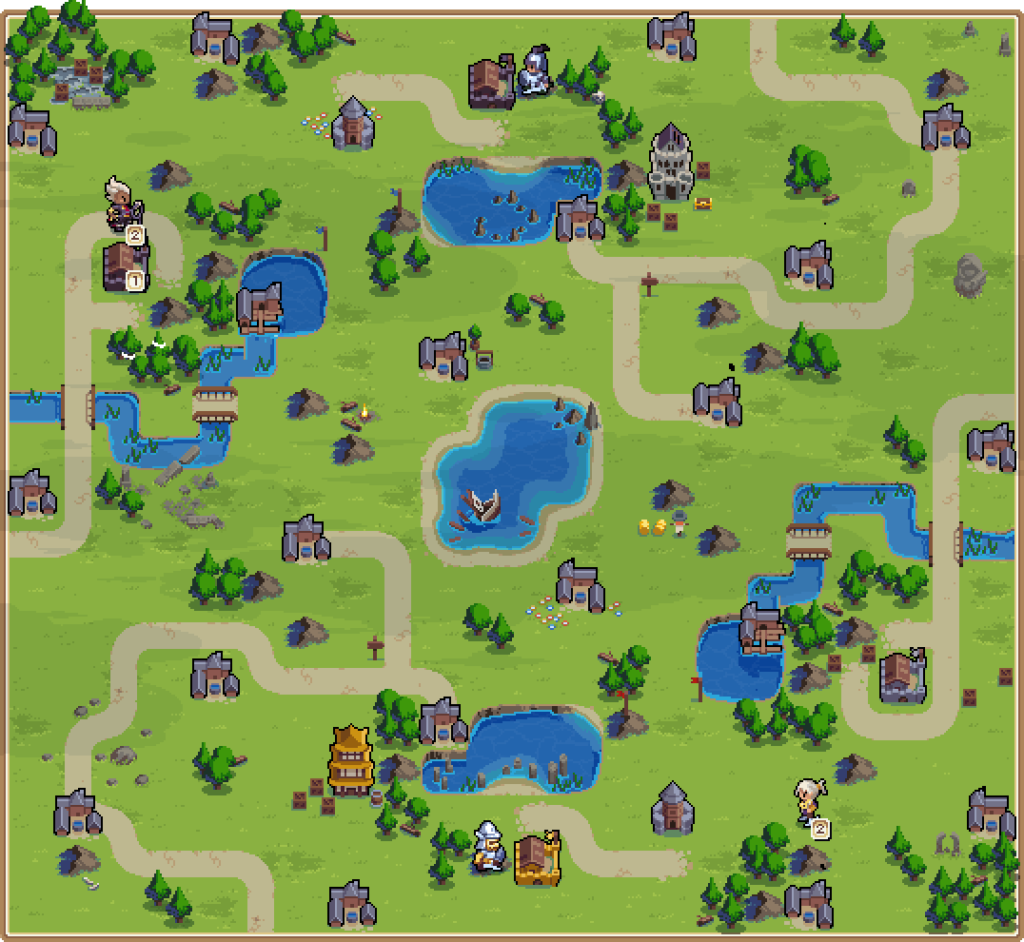 1. Dragonfly 1.1 by Xmo5 – Code: SF3DVWTS
Winding paths surround the rivers and lakes. Do you push your units forward along the tantalisingly open beaches and plains of the center, or do you systematically focus the villages along the roads? Another excellent competitive map from Xmo5!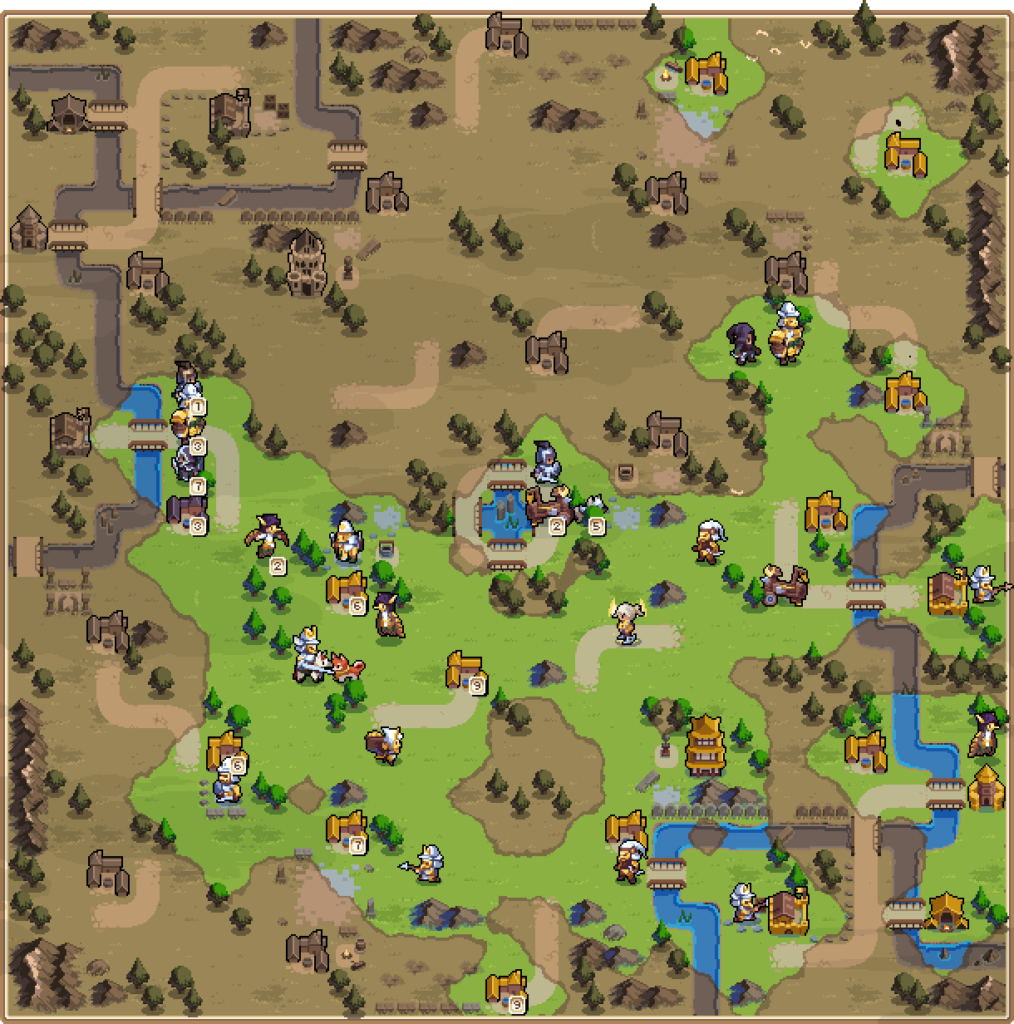 2. The Pale v1.1 by Kokoado – Code: MLCGFMUD
This larger-scale map is built with fog of war play firmly in mind. There's no shortage of forests to set up ambushes in, nor mountains to use for extending your view of the surrounding battlefield. Mask the approach of your forces to crush your foe!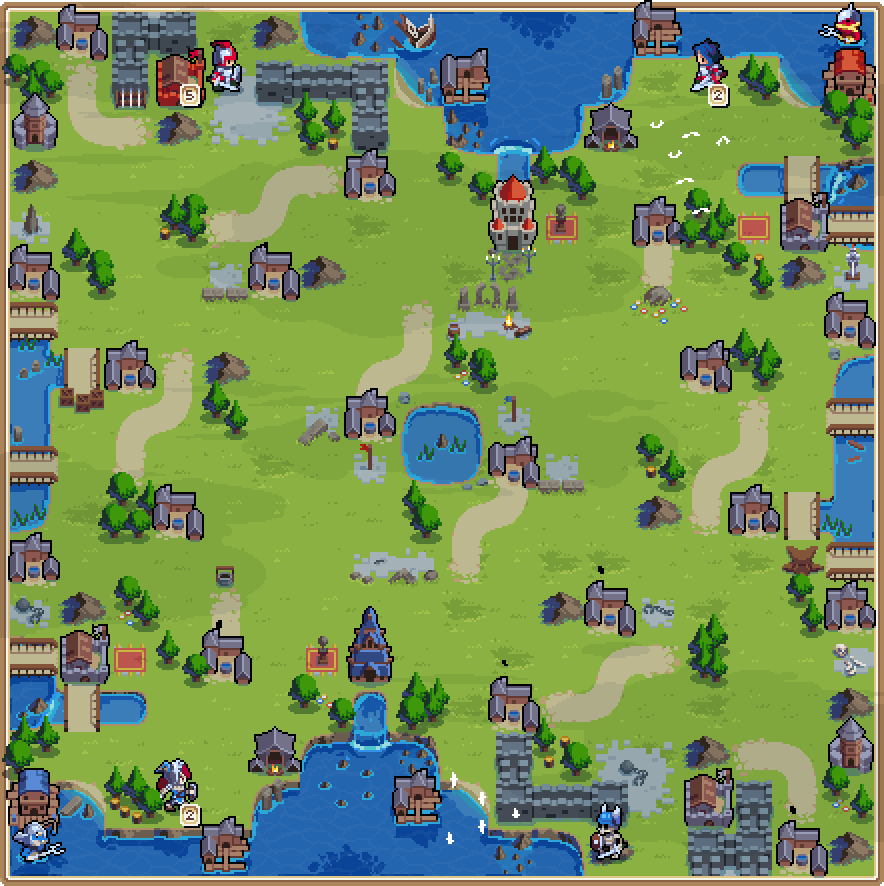 3. Gimlé's Fields by Alpha_75159 – Code: VKST2PKM
With the titular fields surrounded by water, merfolk have easy access to a number of villages as they shift from one body of water to the next. It's a really interesting use of the terrain while keeping the central area mostly open for strike attempts on the enemy Stronghold.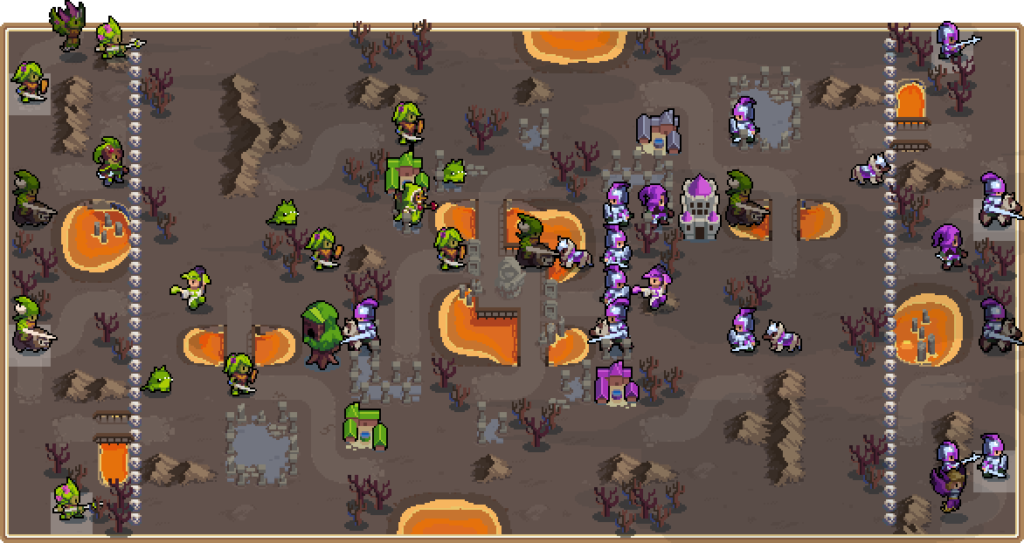 Bonus Dev-made Map – Dice Roll Army: The Blistering Heights by Armagon – Code: EYLETSWV
In this Face the Horde spinoff, dice rolls determine your starting commander and what units will spawn for both players, with each mirrored in full. As the match progresses, stronger waves of units will spawn, including the possibility of spawning additional commanders, though losing a commander will not cost you the match. Victory goes to the player that destroys their opponent's stronghold first.

The high amount of randomisation should lend the map well to high replayability. You can never be sure when a counter you need for a given threat may appear, so the mode rewards those who are most adept at making the most of the units they've got, while creating and exploiting weaknesses in the enemy's ranks. I hope you guys have fun with this one!
That's all for todays entries!
If you've made something Wargroove-related that you think deserves to be featured here, you should share it on the Wargroove Discord in the Creative channels! I regularly check those channels for cool stuff to feature, so that's your best bet for ensuring I'll see your work.
Until next time, take care of yourselves and I look forward to speaking to you all again in the new year!