Community Maps Spotlight #5
posted on
Hello everyone!
Things have been busy at Chucklefish HQ, with lots going on behind-the-scenes. We're currently working on implementing modding into the PC version, as well as other exciting, secret things! The PS4 version is also still on the way, just taking a little longer than anticipated – thanks for everyone's patience so far! In the meanwhile we've also been addressing minor bugfixes. Nintendo Switch players can now find the latest patch update (v1.2.5), which resolves issues when resigning from matches – full version history for all platforms can be found here.
Community Maps Spotlight #6 – Desert Biome Challenge!
Before we crack on, for the next Maps Spotlight we'll be setting a specific theme as a map design challenge. To celebrate the launch of fellow pixel art strategy game Pathway by our friends at Robotality we'll be looking for desert biome themed maps! It doesn't matter the format, Commanders involved or subject matter, so long as it takes place on some burning hot sand. To make sure we spot your map when we come to selecting the Community Maps Spotlight #6, make sure to post your creation to the Wargroove subreddit using the 'maps' flair, or drop them in the Custom Content channel on the Wargroove Discord before May 10th.
Now, on with the maps!
1.  Cells Interlinked 1.1 by Andrew – Code: 94UTH6LD
While we were obviously drawn in by the Blade Runner reference, we stayed for the fast-paced gameplay of this tiny 4 player free-for-all map. You start with your Commander, units and captured buildings divided across different cells, already with your opponents locked in the cell with you. Expect lots of mini battles to erupt all over the map, as you battle your way through gates and extend your reach across each cell. Within cells interlinked…
2.  Night of the Spooky Scary Skeletons by Nanuq – Code: BNCQBZS8
Looking for a longer challenge to play with 2 other friends? Night of the Spooky Scary Skeletons sees you taking on hordes of the undead who have come to wreak havoc on the City of Dawnlight. Surviving the siege will be tough! However the death of an individual Commander does not necessarily eliminate you from the match, although it will weaken morale! You can arm fleeing refugees from Dawnlight by sending them to the highlighted areas in the armoury at no cost. As the allied forces, you'll need to try and hold the City until the start of turn 41 (eek!) to win, or else lose the legions of the night.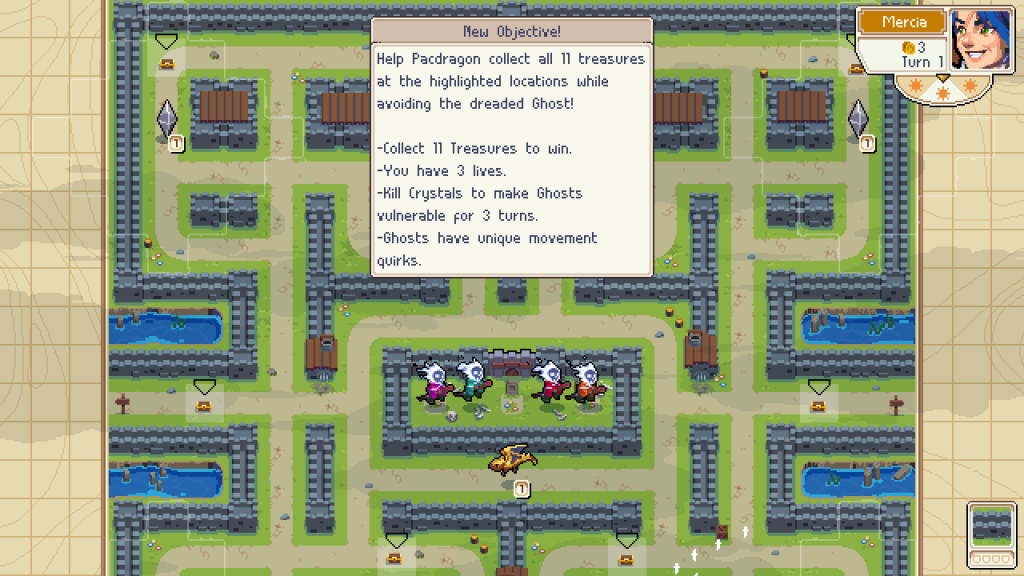 3.  Pacdragon by Dustin – Code: KM7U4P8Q
If you love both Pacman and dragons equally – and let's face it, who doesn't – then this is the map for you. Pacdragon is a really fun 1 player scenario map, where you control the Heavensong dragon, gobbling up treasure to win. You'll need to collect all 11 pieces of treasure scattered about the winding map, avoiding the 'ghosts' on your way. To temporarily make the ghosts vulenerable to attack, you'll need to destroy a Crystal, which turns the ghosts into sweet little Dreadhounds!
4.  Fyre Festival by SummersEve – Code: S6ETYGZY
Now this one really made me chuckle. Based on the events of the notorious Fyre Festival (watch the amazing Netflix documentary!), SummersEve has faithfully recreated some hilarious moments of the supposed world's hottest party which never happened. Mercia is cast as an influencer, with the first act seeing her take an Uber to the airport, before arriving at Fyre Island to be greeted by Billy McFarland (portrayed perfectly by the Floran Shaman) and the horror of his unfinished campsite, full of soggy tents. One of my favourite moments is the cutscene where Mercia is seen slumped to the floor as the rain pours down, in the sudden realisation that Blink 182 aren't even coming anymore. Pure poetry.
That's it for this time! We can't wait to see what you come up with for your desert biome themed maps, so be sure to submit your marvellous creations before May 10th. If you'd like to check out more community maps, or create and share your own, you can find them in-game in the Custom Content section, as well as a great selection on the Wargroove subreddit!