Community Maps Spotlight #6
posted on
Hey everyone!
Some of the eagle-eyed of you may have already spotted that we had two exciting Wargroove-flavoured tidbits since our last blog entry. On May 2nd we announced that Xbox players can now get access to Wargroove via Xbox Game Pass (Xbox Wire post here!) – we've been super pleased with the reaction so far, and are of course excited to welcome more players to the Wargroove community.
Last week we also teased a preview of Wargroove's modding support for PC, which Programmer Krakauer has been working on lately. The below image is an example test mod of our tiny office dog Tolstoy, flexing his might as a Commander – complete with his own totally-not-Caesar-based portrait.  With the upcoming PC mod support, he could even have his own Groove and new abilities too! We'll be letting you know closer to the time when you can expect it.
Floran fans may also be interested to hear that our first in-house game, space sandbox Starbound, has a new update (v1.4) on the way. In v1.4 players will be able to take on the role of Bounty Hunters, chasing down wanted galactic criminal gangs and restoring law and order in the universe! There's also lots of other content to discover including new dungeons, monster variants, new items, furniture pieces and more. If you want to test it out and provide feedback, we have released v1.4 on Starbound's unstable Steam branch. Please be aware that the update is still in development, and the unstable branch isn't necessarily representative of the final implementation. Expect some bugs and incomplete content, so back up your saves before playing. You can find more info about the v1.4 update and Starbound in general on our Dev Blog.
Now, on with the maps!
For this Spotlight we tasked you with showing off your best desert biome themed maps, to celebrate the recent release of fellow pixel art strategy game, Pathway, by our friends at Robotality. We'll go back to random entries for the next Spotlight, but will return to more themed challenges in the future!

1.  Port Island Panic v2.2 by Fadedsun – Code: 8AUM5FQE
I'm a big fan of small PVP maps, which encourage players to get stuck into the heat of the battle as quick as possible. This little skirmish from Fadedsun is a nicely executed battleground, with some skirting deep sea tiles to encourage naval movement/combat around the island, with space for strategic action to kick off on the central island. You'll need to quickly utilise the ports and barges on this one to recruit and distribute troops swiftly, in order to take control of the sandy mass in the centre.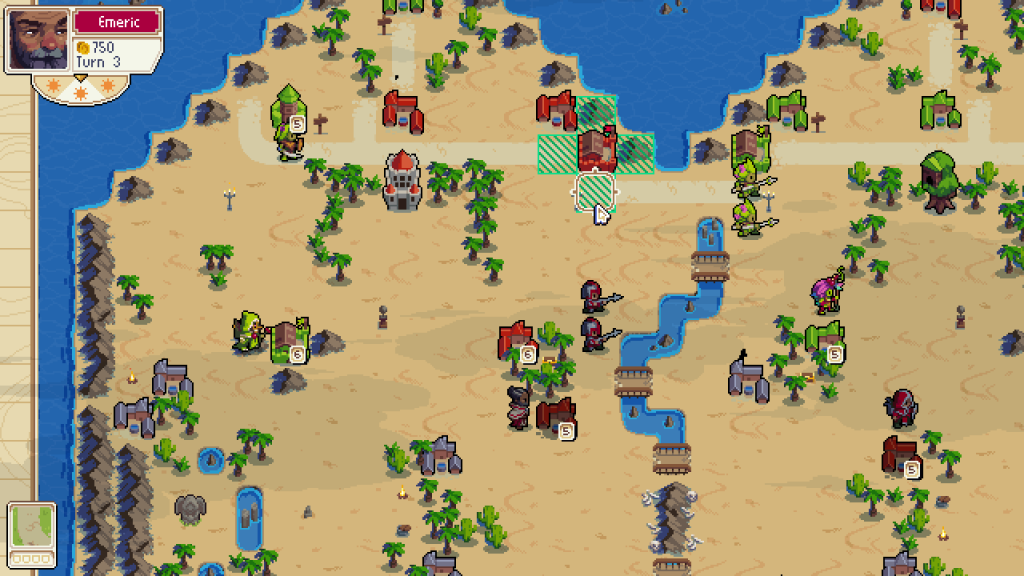 2. Crossfire 1.2 by Val-Valdor – Code: 3QTZTTQN
Player Val-Valdor uploaded a few clever desert-themed maps recently (Mountain Throne – EP8KW55S &  Income War – ZKYGA4E7 to name a few), but Crossfire is probably our favourite to play. It's a 2v2 skirmish map which takes place across a wide island connected by tiny bridges. Together with your teammate you'll need to gradually build up your forces to assert dominance across the sandy plains. You'll need to watch out for the sandstorms reducing ground unit range in particular though!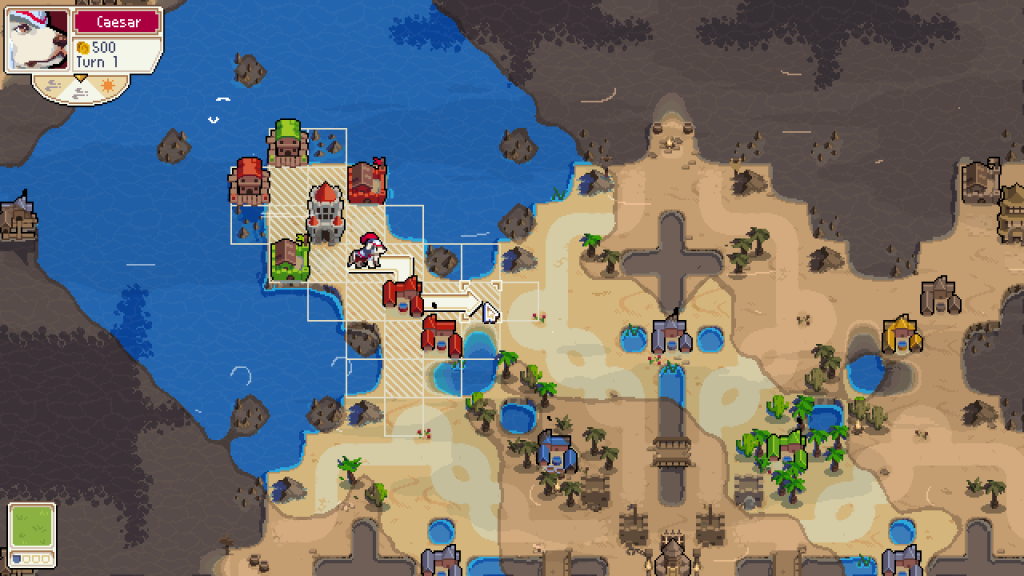 3. Turtle Island 2v2 by SGswift – Code: TY3JXHS8
Another 2v2 map, but this time designed for fog of war play. The central island is littered with various structures to capture, so you'll have to carefully plan out your movement across the map in order to balance recruitment and aggression with income management, together with your allied faction. User SGswift has a number of very pretty map designs, so if you give Turtle Island a go, make sure to click on 'More from Author' too and check out their others.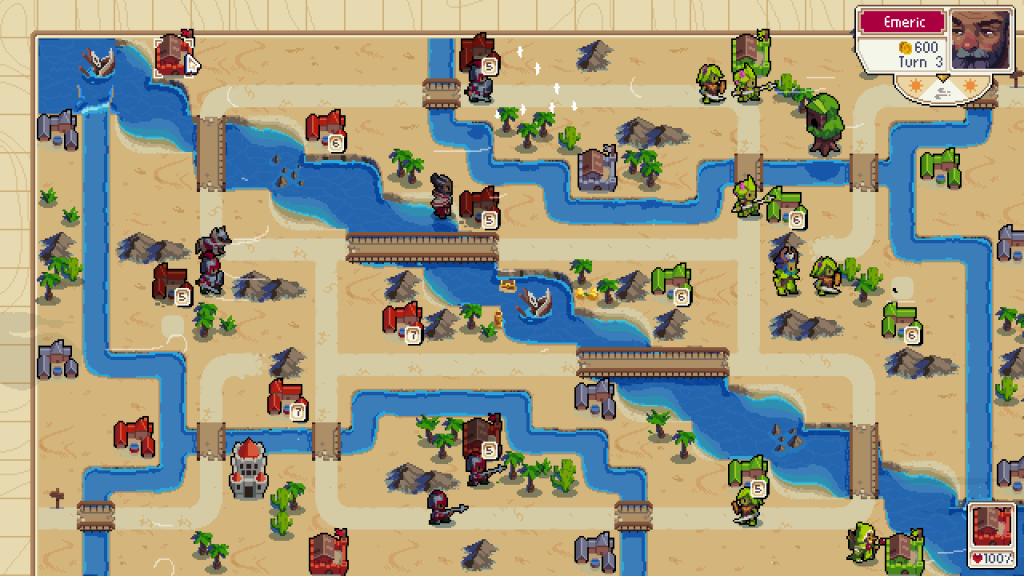 4. Shipwreck Showdown by Pnoir – Code: QFEMX42S
This map by Pnoir has a fun theme around a shipwreck with sunken treasure at the centre, but has a lot of chokepoints and long bridges to contend with! As their first map submission, we thought this was a great initial attempt, and with some balancing tweaks to sort out areas which could be exploited by smart positioning of defensive ranged units, Shipwreck Showdown could be refined into a fun, small rectangular free-for-all!
That's all for today's Spotlight. Big thanks to everyone who shared their desert-themed maps. If you'd like to see more community maps, or create and share your own, feel free to peruse the in-game Custom Content section, as well as taking a look over at the Wargroove subreddit (there's a 'Map' flair for easy searching too)!
Until next time.