Happy International Caesar Day!
posted on
It's that time of the year again where we celebrate gaming's best armoured good boy, Caesar. If we're being honest, the reason this post exists is because we wanted to take trip down memory lane and wax lyrical about how much we love his cute, floofy face.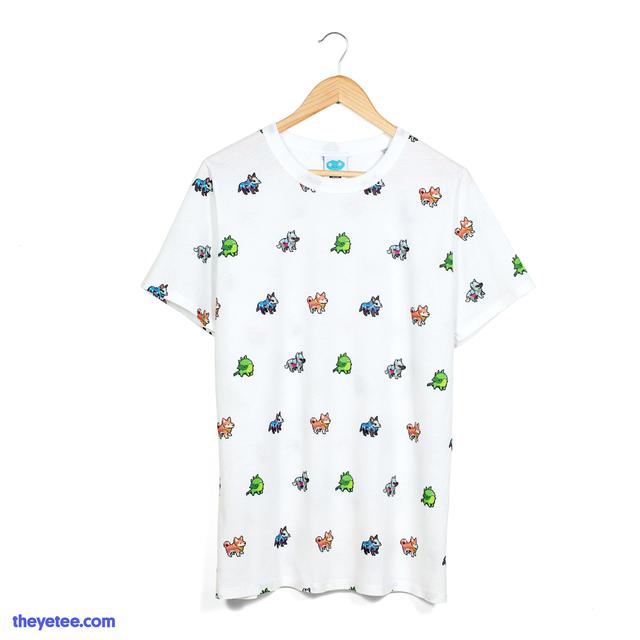 But before we kick off, we'd like to shout out to our merch partners The Yetee, who are helping us raise money for The Humane Society International by selling these brand-new cute 'Doggo Allover' tees. The Humane Society is one of the biggest animal protection organisations in the world, and do fantastic work including saving dogs from the dog meat trade. We're waiving all profits which will go directly to charity, so check them out if you're feeling generous and looking for something cool for yourself or as a gift! (They also come in black).

Without further ado, let's dive into it!
At Chucklefish we are absolutely dog people. We often have 2 of them roaming around the office on any given day and if you've followed us on social media or watched our game credits, then you'll know they're an essential part of the development team. So, back in 2017 when we first started working on Wargroove, we knew immediately we wanted to have some kind of faction or unit that featured a dog. You can see below exactly how that went.
We wanted dogs to have a meaningful part in Wargroove, which is how we came up with the individual dog units and how we eventually ended up with Caesar as you know him today.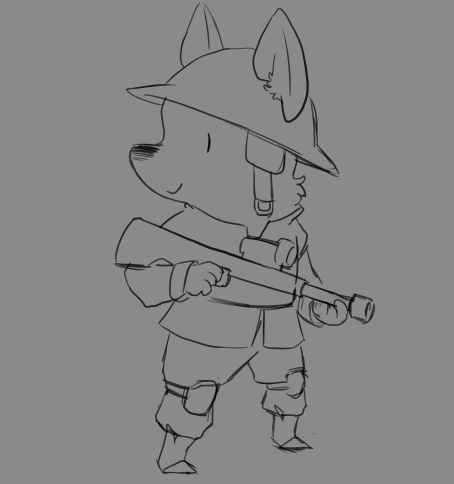 However, the search for the perfect kind of dog was difficult. We looked at dozens of images of dogs in armour, spend 2 days straight spamming one another with pictures of dogs we wanted to cuddle and protect, but ultimately decided that Caesar was to be a Great Pyrenees. They're strong, powerful, and they do the cute thing where they look like they're smiling all the time.
We also had the absolute pleasure of seeing Caesar come to life in The Line's Wargroove intro scene which can be viewed here. The goal was to show the deep-rooted bond between Mercia and Caesar, but demonstrate that he was a strong, independent good boy too.

We also got to celebrate his adorableness in plushie-form when we partnered with The Yetee! They did such a wonderful job making him as cute and cuddly as possible, but you just know that Caesar would be ready to protec and attac when he needed to be.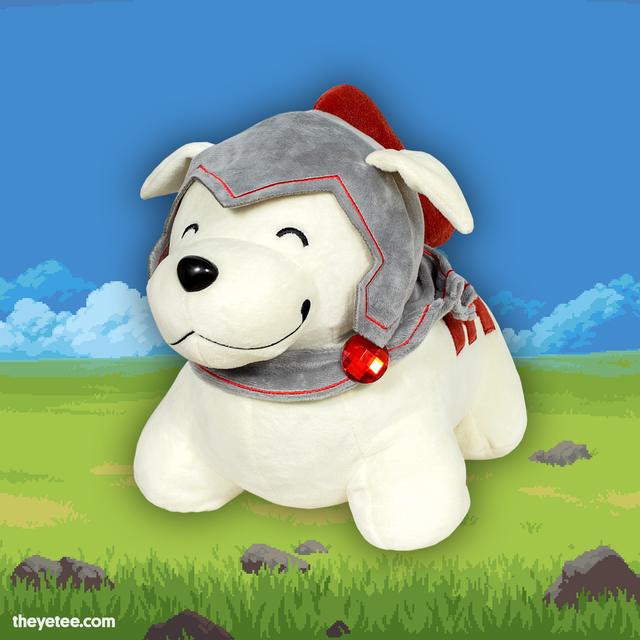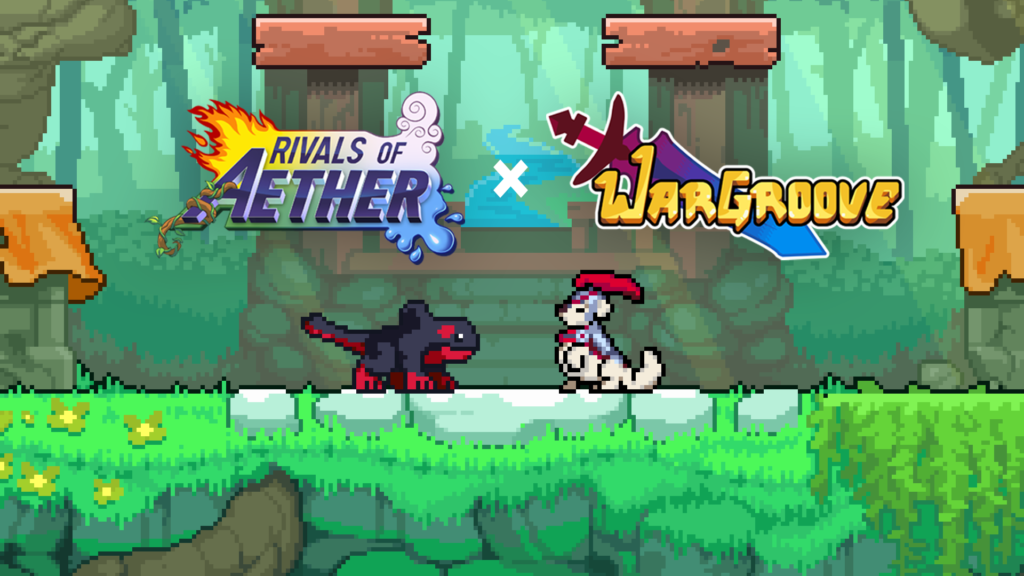 Caesar also took time out of his busy schedule of defending Cherrystone Queendom and getting belly rubs to join the cast in both TINY METAL: FULL METAL RUMBLE and Rivals of Aether! He's gotten into all sorts of hijinks this year; you can pick up TM:FMR DLC 'Caesar's Rescue' completely free, as well as a free Buddy option in RoA today!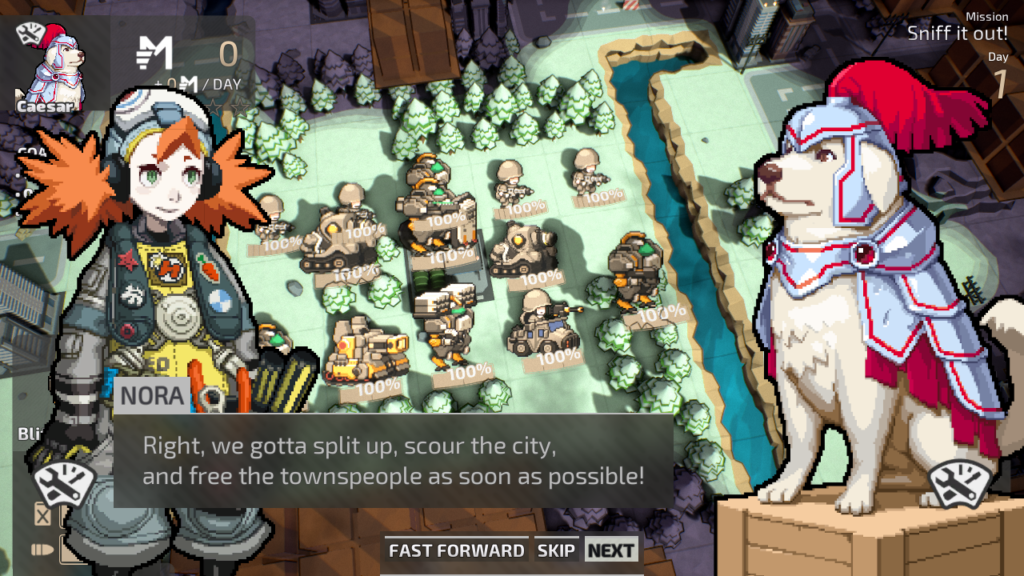 It's been over a year since Caesar hit your screens, and we hope to see his snoot again in the future 👀. Thanks for reading through and celebrating just how wonderful Caesar is with us!