Speaking your language!
posted on
Hello everyone!
And hello Q1 2019 (eek!). It's an exciting time here, with the team gearing up for Wargroove's launch. I know you're all excited to find out the exact release date, so expect more details on that very soon!
In the meanwhile, today we have a quick update on localisation. In our mega end of December blog post we announced that Wargroove will be playable in English, German, Spanish, French, Italian,  Brazilian Portuguese, Russian, Japanese, Simplified Chinese, and Traditional Chinese!
We can now confirm that these languages are now complete, and will be available at launch – woo hoo!
Here's a little teaser gif to see the localisation in action…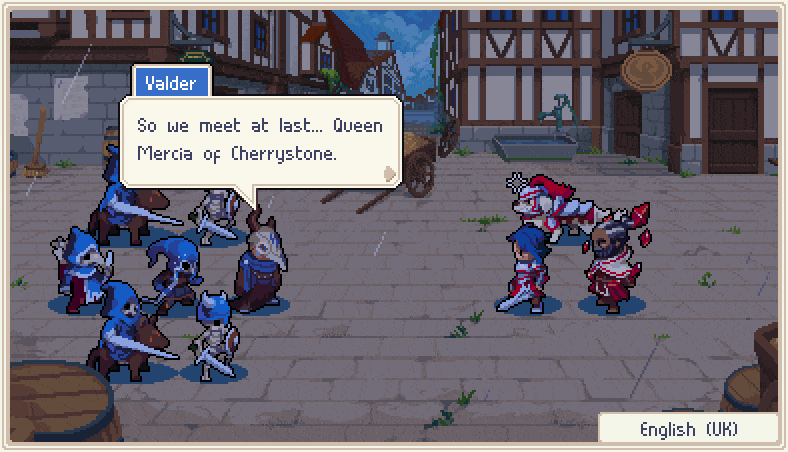 Wargroove's localisation is being done by the fantastic team at Shloc, who some of you may recognise for their work on some of the team's favourite recent games, such as the Dragon Quest series, Ni No Kuni: Wrath of the White Witch, The Last Guardian and Yokai Watch! We're really pleased to be working with them, and can't wait for you to get hands-on with the localised game soon.
It's also worth saying that while these are all of the languages planned for initial release, we may look at adding more further down the line following player feedback, and of course depending on how the launch goes!
That's it for now, if you haven't already don't forget to wishlist Wargroove on Steam and make sure to take part in our quiz to find out which faction you should pledge allegiance to ahead of the launch. We do love getting tweets with your results and seeing how many of you are necromancy-loving members of the Felheim Legion!