The Conquest to make our own Roguelike!
posted on
Hi everyone! I'm Stefan, Lead Game Designer on Wargroove 2! I'm really happy to be the first on the Robotality team to bring our own voice to the Wargroove Dev Blog, and we're excited to bring you all the juicy details and deep dives into what's new in Wargroove 2.
It's been a busy month for Chucklefish and the Robotality team. After announcing Wargroove 2 in March, we made our way to PAX East with our shiny new demo. It was great to meet members of the Wargroove community in person and we received a lot of valuable feedback for the in-development Conquest Mode. Players on Steam also had the opportunity to give the new game-mode a try and we've been left with a to-do list of exciting changes we've been digging into!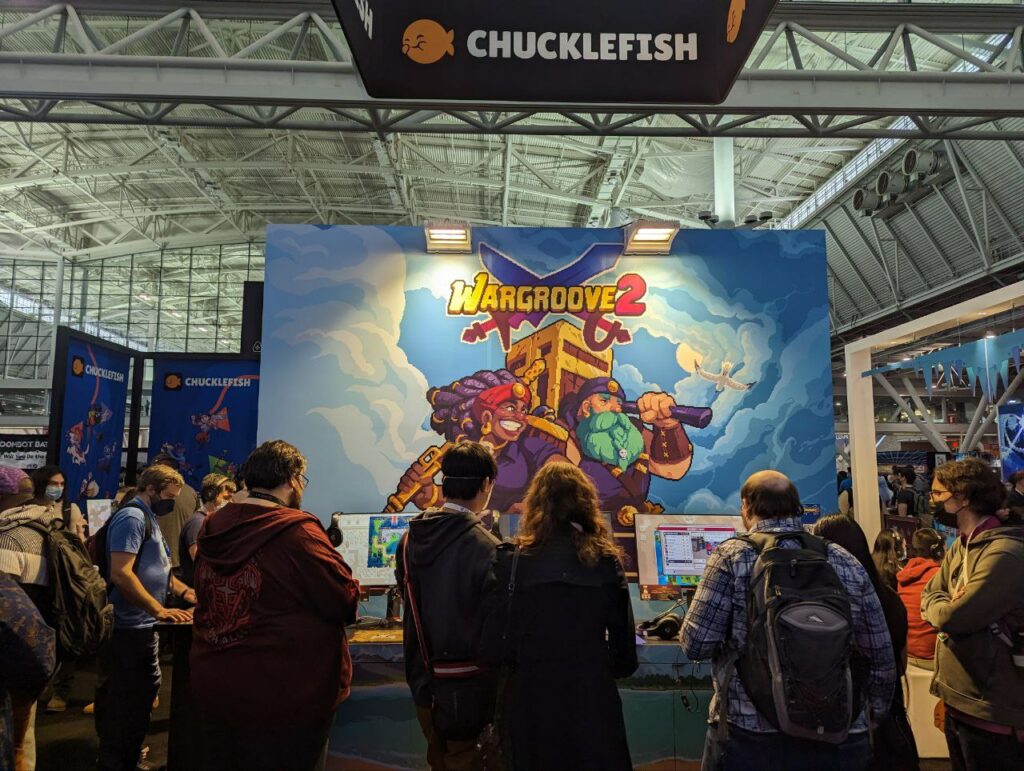 Today, I want to dive a little into what Conquest Mode is and what changes we're hoping to make in the future! In the demo we played as Nadia, a fiery pirate wielding a ferocious flamethrower. We'll be doing a deepdive into the latest sea-faring Commander to join the roster in the near-future!
Conquest Mode is our take on a turn-based strategy roguelike experience using the well established Wargroove formula (with a Robotality twist!). It's a single player game mode that offers lots of replayability and a chance to truly master turn based mechanics by ramping up the ante and putting player's strategic abilities to the test. Some goals for Conquest Mode include:
Battle through a randomly generated series of quick paced bite-sized skirmishes.
Your army is persistent: if you lose a unit, they will not respawn in the next map.
Encounter mystery events where you can gain recruits, unique items or gold.
Select between a pool of possible starting troops and build a strategy that assures your route to victory.
Take on increasingly challenging trials by unlocking new Commanders.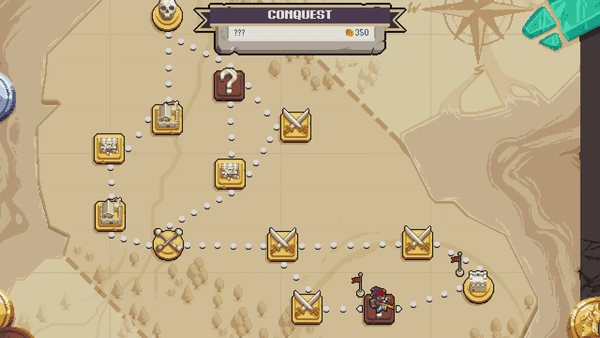 The PAX demo was our opportunity to put our ideas to the test. We had amazing feedback from members of the community who felt like the additional challenge, replayability and unique take on this old formula brings something new and exciting. So thank you to everyone who played, and especially to those who took the time to leave feedback, it means a lot to us! There's a few things we hope to address in upcoming iterations of conquest mode. Most notably:
Giving the player more choices. Instead of a single blessing at the beginning, we want players to have multiple opportunities to refresh their army and gain new perks. We also hope to offer more variety in starting troops so players can test out a range of armies to progress through a conquest, offering even more replayability than before!
Make blessings permanent, so future recruits benefit from perks the player has gained earlier in a run.
Improve the UX on the Conquest Mode screen. The map screen didn't work as we'd hoped in communicating where players could go next – we aim to give the Conquest map a bit of a face lift to make it easier to plan the next move. We'll also be reworking the controller support on this screen again to improve its functionality.
Improve fog of war. No more cheating AI!
This is the first of many updates to come! Other than conquest mode, the team have been busy making each of Wargroove 2's campaigns a pixel-perfect experience. If you want updates on future developments, be sure to follow us on the Wargroove Twitter or our Discord. Next time, we'll be deep diving into our new Commander, Nadia – with some details about her story and what strategies she offers!