Community Maps Spotlight #3
posted on
Hello everyone!
We've got another Community Maps Spotlight to share some player created content.
Recently, NintendoLife held a custom map competition. We checked out some of the submissions and there were loads of really excellent entries – great job everyone who participated! Here's a selection of a few interesting maps which were entries in their contest.
1.  Wagon Escape by Landmine752 – Code: DXNXA3DT
This unconventional map requires the player race in a Wagon to escape Sedge in persuit. Mercia has a variety of switches which can be triggered to enable the wagon's escape. Every move counts in this fast paced wagon-ride of a map, which prioritizes movement strategy over combat!
2.  Wargroove: The RPG by Monkiikong – Code: PKPRHBKF
This map has Mercia explore the map to recruit a party to confront the Undead army. There's lots of hidden items to find, objectives, and events, to build your party before confronting the final battle!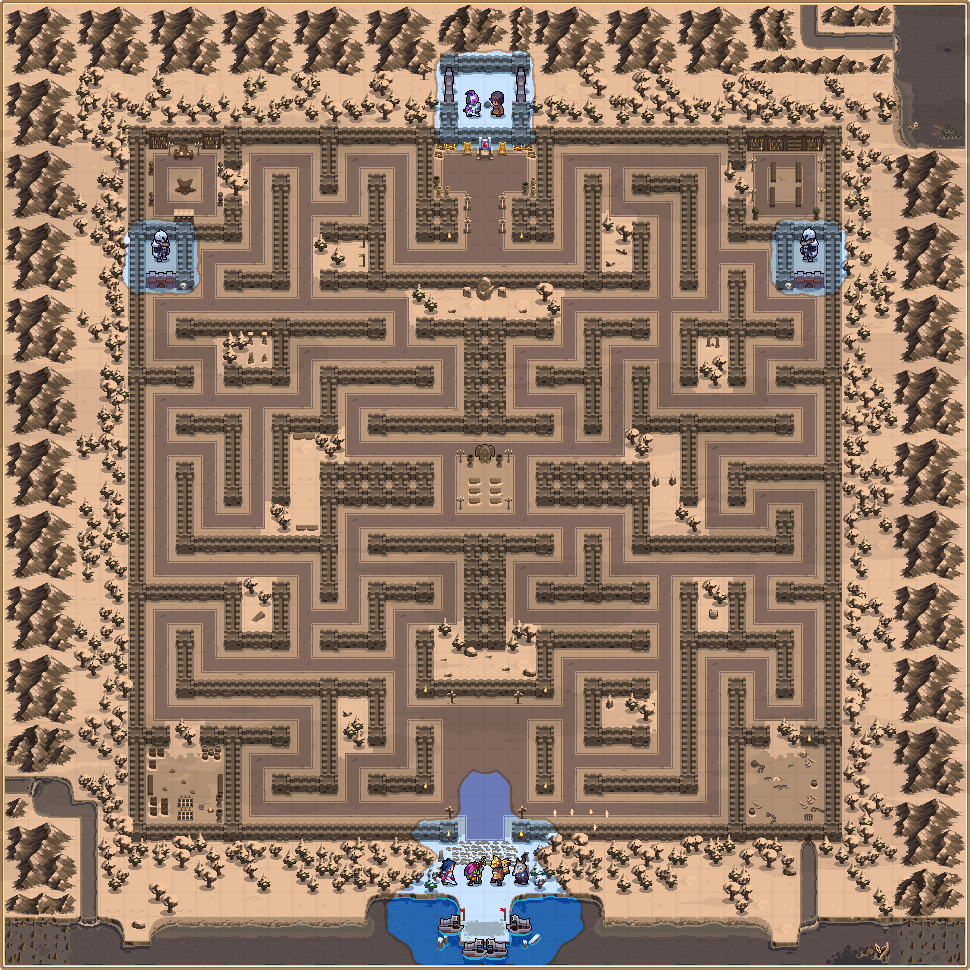 3. Labyrinth of Daedalus by EGYP7 – Code: 5LJQ3YPE
This map supports 1 to 4 players where you can play alone, against AI, or with up to three other friends to find treasure inside the labyrinth, and avoid the monster that roams the halls. If the monster sees you – run and hide! This maze also features moving gates, changing the layout as the match continues. The commander to find and collect the most gold and survive to escape wins.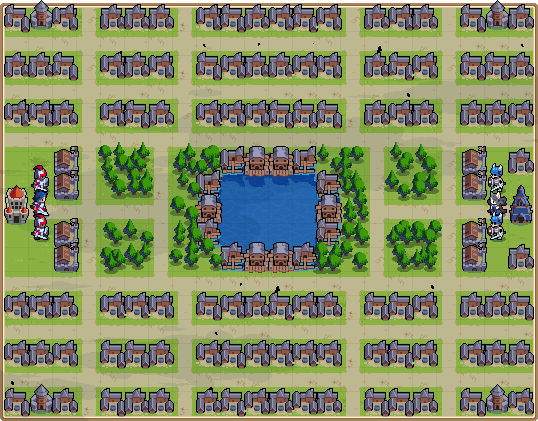 4. Glory and Gold by Braeden – Code: FBFT47RY
Another gold collecting map. This battle is a two player skirmish to take the opponent's commander or stronghold – but with the additional twist awarding a win to the first to reach 100,000 gold. Capture villages while defending your stronghold – but be as thrifty as possible!
5. A Foul-mouthed Standoff by TheOnly8Z – Code: HLA2GAYX
This was the winning map selected by NintendoLife! It puts Mercia between two enemy armies, and she'll need to storm inside both their castles to win. She can hire ships and equipment to help her defend against overwhelming forces on both fronts! You can check out NintendoLife's stream of this map if you want to see it in action!
In case you missed it there was a big update this week with a number of quality of life improvements! We hope you're all continuing to enjoy Wargroove – and if you'd like to check out more custom maps you can find them all in the share section in game, and a great selection have been shared on the Wargroove subreddit!
Until next time!